I cooked and baked a lot while the children were growing up.  A Lot.  My favorite day to cook was Sunday, because it was more relaxed and I could try new things.  The rest of the time, I put dinner on the table at around 6 p.m. most nights, so I built up quite a collection of recipes.  Some were from my sisters, many were from my mother.  I recieved the Joy Of Cooking from a relative and that became a go-to place for something new to try, as did many of the Sunset paperback cookbooks.
I was always happy when one of the kids wanted to drag out the mixer and whip up some cookies. Or the blender for some Orange Julius. Or make us some meatballs they'd tried on a Scout campout. Or make up a batch of homemade cinnamon rolls. We were always cooking and baking. And now, when they come home, I'm treated to snickerdoodles, or homemade pasta, or even, dinner out.
Now, I like cooking because with the influence of fast food on our nation's restaurants, I can control the amount of fat, sugar and salt (the Big Three Baddies, if in excess) in our meals, and I like that my husband says that I can cook better than just about any restaurant in town.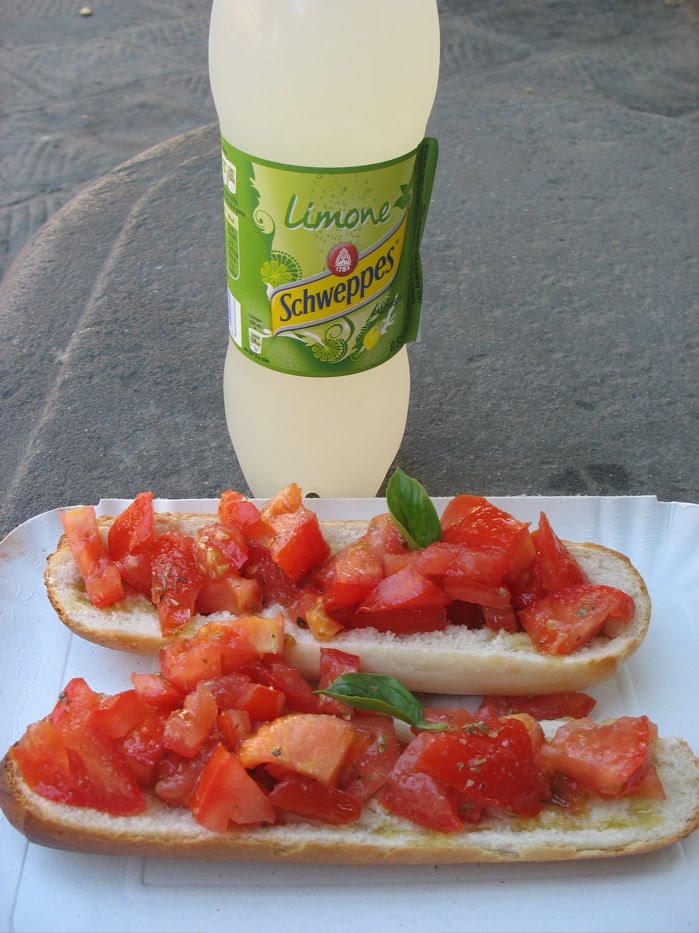 Which is why we have to go to Italy to get a decent meal out.