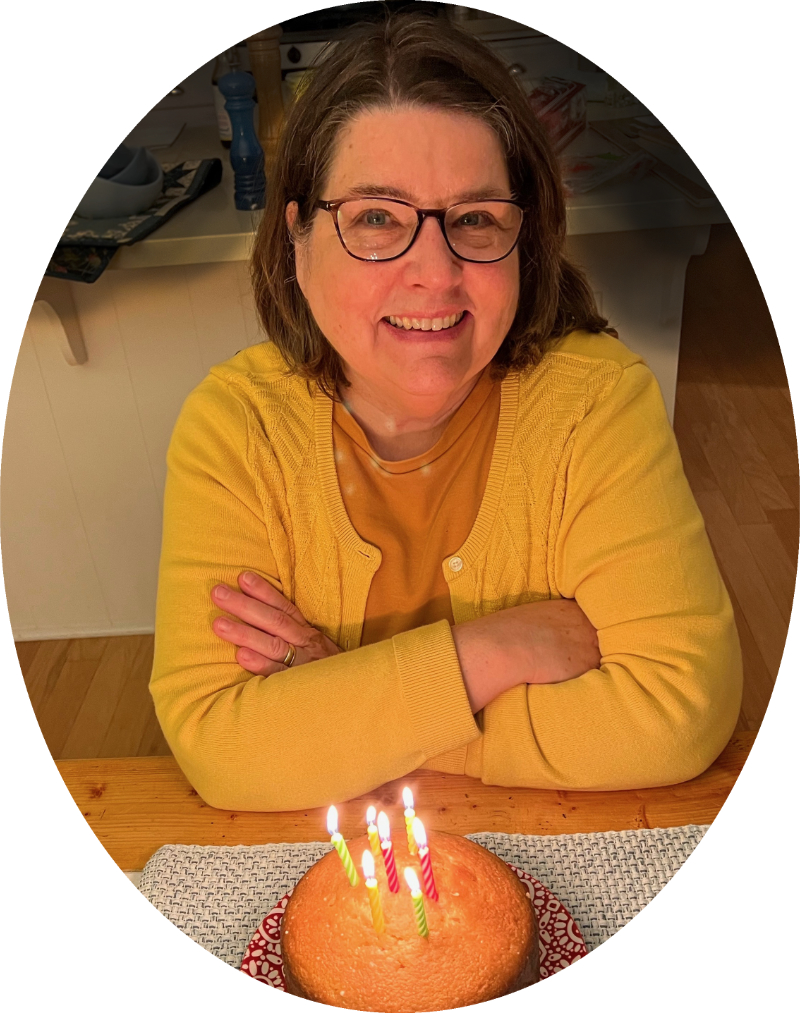 Revised Small Vanilla Cake
(I already published the original, but we've made so many changes, I thought I would post them here.)
Preheat oven to 350F. Butter/grease the bottom and sides of your 6″ springform pan. Cut out a parchment circle for the bottom, place in in the pan, then butter it again. Dust lightly with flour, tapping out excess.
Ingredients
1 stick (8 Tablespoons) real butter, at room temperature
3/4 cup granulated sugar
1 1/2 cups all-purpose flour, divided
1 teaspoon baking powder
1/4 teaspoon baking soda
1/4 teaspoon salt
2 Tablespoons pure vanilla extract
2 eggs, at room temperature
1/2 cup buttermilk
Glaze Ingredients:
1/2 cup powdered sugar, plus more if needed
3 Tbls fresh lemon juice
Make:
Stir together the 1/2 cup flour, baking powder, baking soda, and salt; set aside.
Place the butter in the bowl of a stand mixer, fitted with a paddle beater. Beat the butter on medium speed for 30 seconds, then gradually add the sugar. Continue beating on medium speed for another 4 minutes, scraping the bowl at the halfway point, until it is light in color and fluffy.
Add vanilla extract and beat until combined.  With the mixer on, gradually add the eggs, one at a time, making sure they are well blended into the mixture.  Williams notes: "if the batter curdles, add 1 to 2 Tablespoons of the flour mixture to bind it back together."  (I had that problem only once.)
Alternate adding dry ingredients with the milk: first add the reserved dry ingredients to the butter mixture, then the 1/4 cup buttermilk (approx). Add another 1/2 cup flour, then the remainder of the buttermilk. End by adding the rest of the flour, but don't overbeat. Scrape down sides and bottom of the bowl, blending well.
Pour the batter into the prepared pan and smooth the top. Bake in the center of the oven for 55 minutes, checking after 50. If you like a lighter colored cake, cover with tin foil after 30 minutes. Check for doneness when a wooden toothpick inserted into the center comes out clean, and it bounces back after lightly tapping it.
Let stand for 10 minutes on a cooling rack. Release the springform pan ring (run a knife around the inside of the pan, if needed) and remove. Turn cake over, and remove both the pan bottom and the parchment, then return it to the cooling rack, right-side up.
Add the lemon juice to the powdered sugar, and whisk together, getting rid of any lumps. The glaze should be on the thick side. If needed add more powdered sugar, 1/4 cup at a time, whisking well after each addition.
Glaze now, while it is still warm, pouring the glaze on the top, and letting it slowly drip down the sides. It helps to put a sheet of waxed paper underneath the rack and the cake to catch any drips.