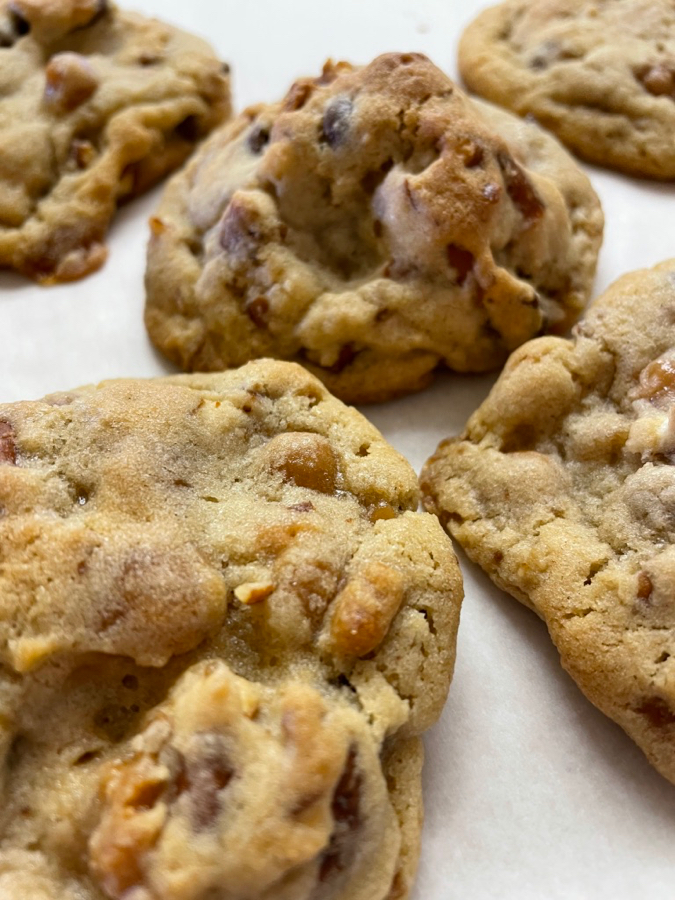 Adapted from Barb of Sweet Mac Shop
I loved the cookies from Sweet Mac Shop, but found them a tad too sweet to my tastes. So I made some adjustment to some of the measurements, but kept the interesting combination of pretzels, caramel bits and chocolate chips. I also subbed out some whole-wheat flour for the all-purpose flour for a bit chewier texture. These are hard to resist!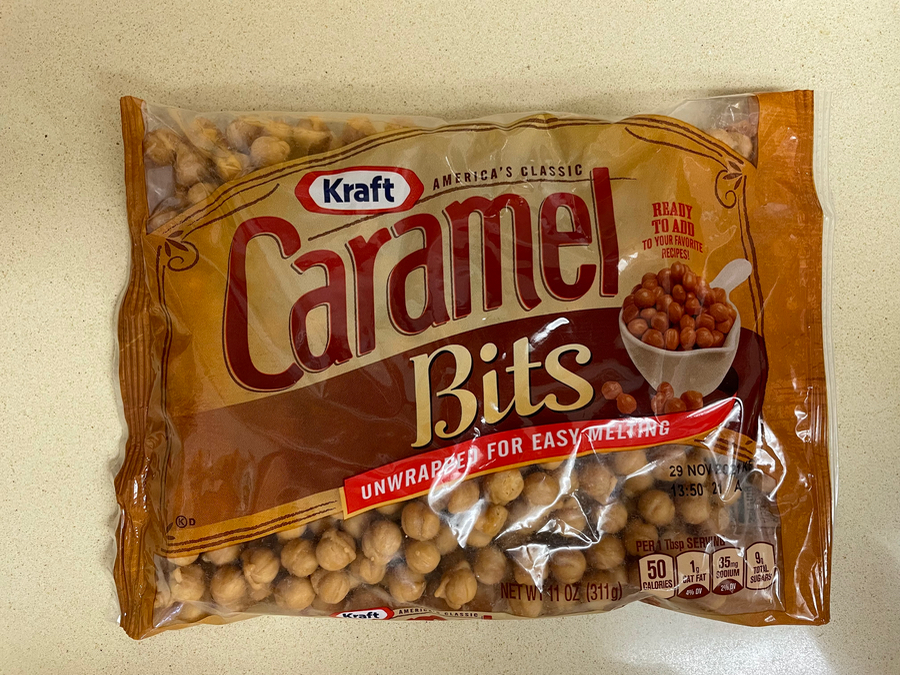 Ingredients
1 cup butter, still a little cold, but soft
3/4 cup brown sugar, packed
1/2 cup white sugar
1 tsp vanilla extract
2 large eggs
1 cup whole wheat flour
1 1/2 cups all-purpose flour
1 tsp. baking soda
1 tsp. baking powder
1/2 tsp. salt
1 1/2 cups semi-sweet chocolate chips
1 1/2 cups chopped pretzels
1 bag Kraft Caramel Bits (11 oz)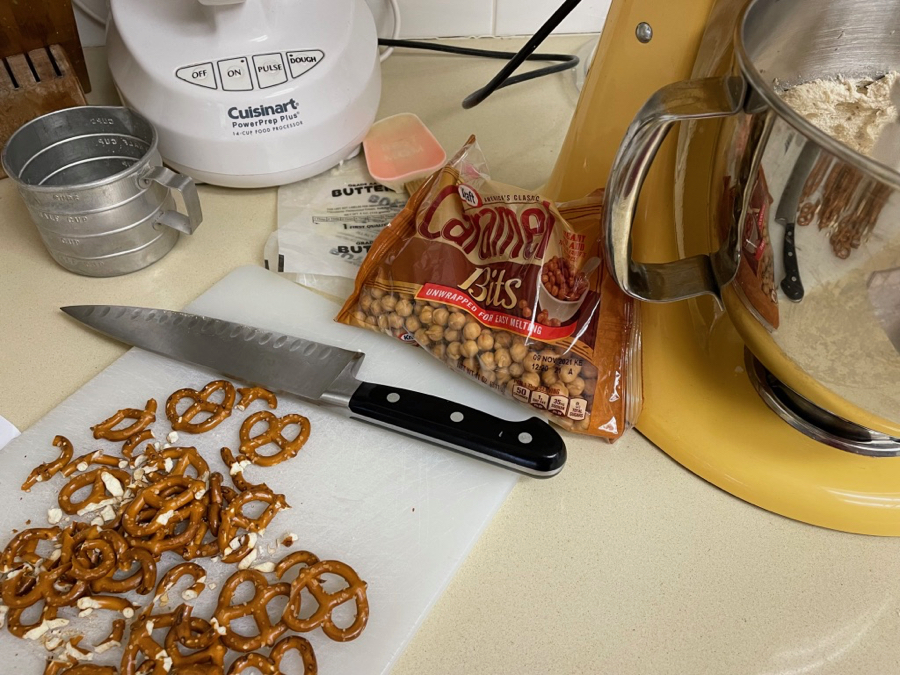 Instructions
Preheat oven to 400 degrees.
Place butter in a stand mixer with paddle attachment, then add both sugars and beat for 4-5 minutes until light and fluffy. Add in eggs and vanilla and beat one more minute.
Mix together the whole wheat flour with the baking soda, baking powder and salt. Whisk together and add slowly to mixer on low speed. Add the all-purpose flour; mix just to combine.
Coarsely chop pretzels. Add chocolate, caramel, chopped pretzels to the cookie mixture and just mix until combined.  Over-mixing will break down the pretzels.
Sweet Mac Shop uses the OXO size 20 scoop to make all her cookies evenly shaped, and I did the same, scooping them out on a parchment-covered baking sheet. Pop into freezer for 10 minutes. (I store the tray of cookies in the freezer and bring them out in between to set up a new batch.)
Pull out 9 balls of dough at a time and space them on a half-sheet baking sheet lined with parchment paper. Bake for 8-12 minutes.