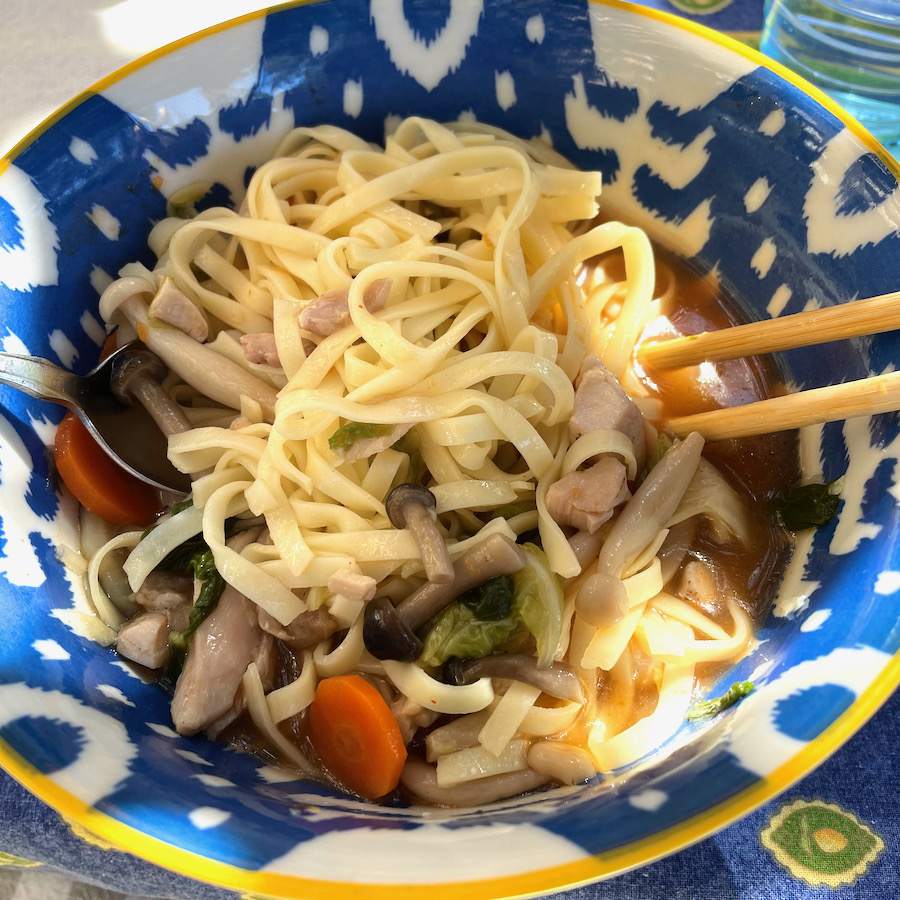 A light, refreshing and delicious soup. I add a little bit of sriracha sauce to liven it up, but my husband liked it just as it was, although we agree that this should be salted to taste (in other words, add more). According to the New York Times, from where I adapted this recipe, donabe refers to the clay pot in which it is cooked as it keeps the soup hot longer. My enameled cast iron pot did just fine.
INGREDIENTS
4 cups low-sodium chicken broth
3 garlic cloves, thinly sliced
1 (2-inch) piece ginger, peeled and halved
1 ½ pounds boneless, skinless chicken thighs, sliced into 1/8-inch-thick strips
 Kosher salt and black pepper
8 ounces tender mushrooms, such as maitake, beech or enoki, or a combination, stemmed and broken into large clusters
6 ounces napa cabbage, chopped into 2-inch pieces (about 2 cups)
6 ounces daikon, peeled, halved lengthwise and sliced crosswise 1/4-inch thick 
3 scallions, cut into 1-inch lengths
2 large carrots, peeled and thinly sliced
¼ cup ponzu
½ teaspoon toasted sesame oil
Chinese wide noodles, cooked according to package directions, then drained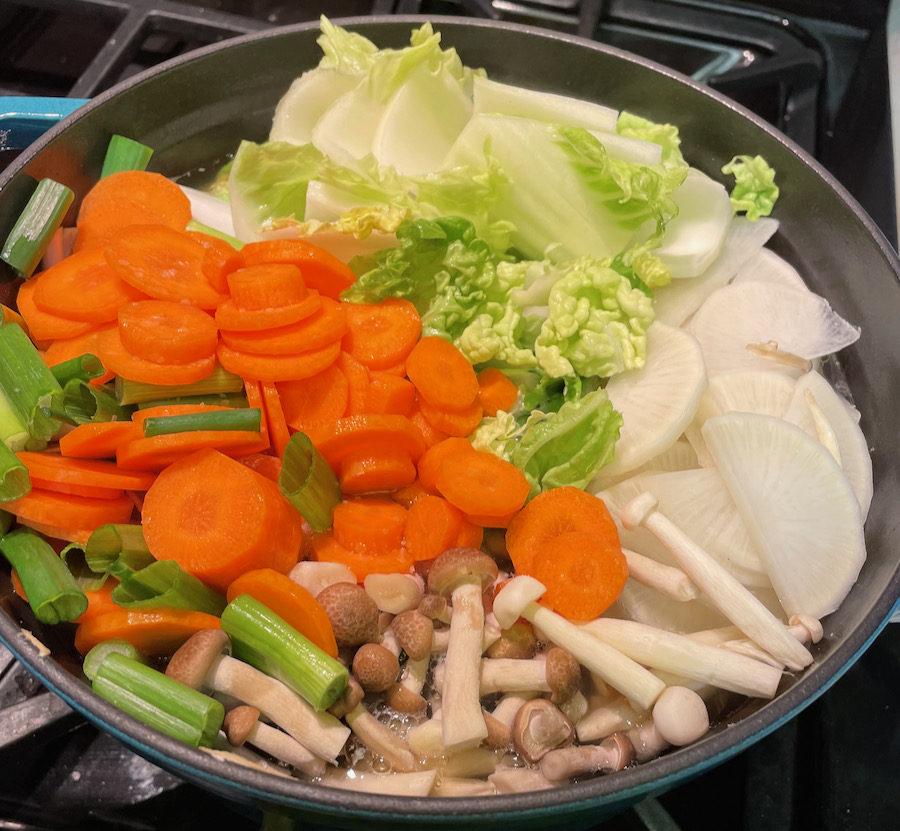 PREPARATION
In a large Dutch oven, combine broth, garlic and ginger. Season chicken with salt and pepper, and add to pot. Bring to a boil over high, skimming the foam and fat that rises to the top and discarding it. Reduce heat to medium-low and cook, occasionally stirring and skimming, until foam no longer appears in the broth, about 5 minutes. 
Add mushrooms, cabbage, daikon, scallions and carrot to the pot, arranging them in sections, and season with salt. Cover and simmer over medium to medium-low heat (maintain a good simmer, but do not boil) until chicken is cooked through and vegetables are tender, about 10 minutes. Discard ginger. Season to taste with salt and pepper.
Meanwhile, in a small bowl, combine ponzu, sesame oil and a tiny pinch of red pepper flakes, and mix well.
Also meanwhile, cook your noodles. We liked the version shown below.
Divide donabe among four bowls. Drizzle with some of the ponzu sauce and serve warm.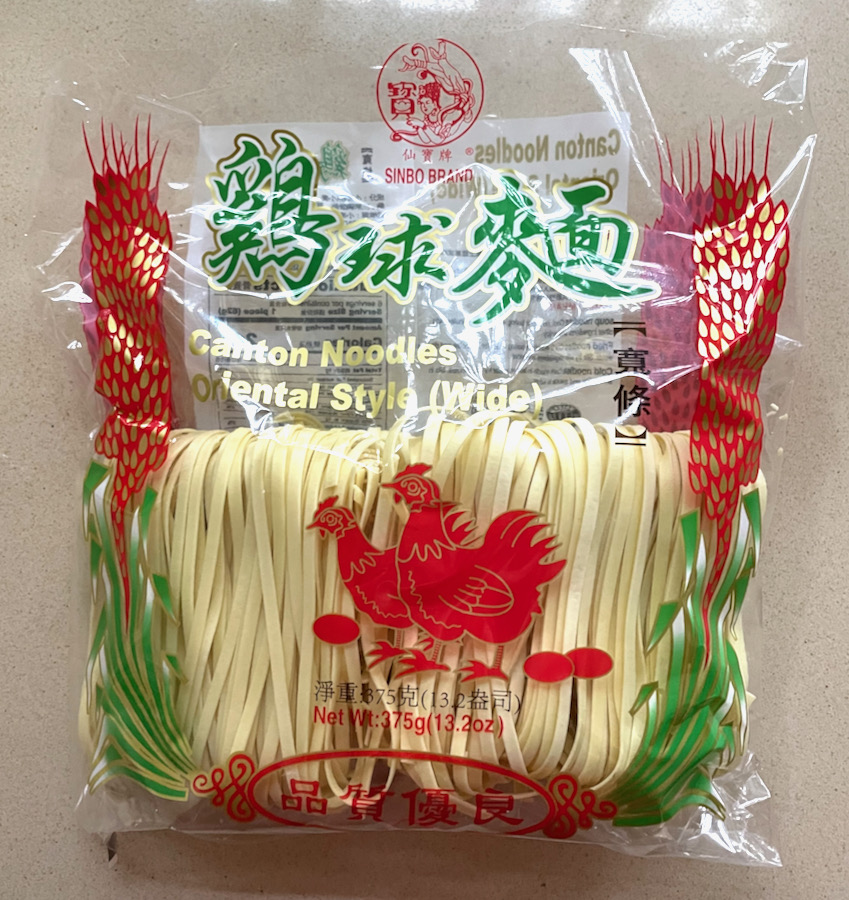 The noodles were first put in the bottom and the soup was ladled over it. This donabe is even better the next day, we think. We have also developed an affinity for daikon radishes, that when cooked remind us of a cross between a mild radish, a turnip, and a potato.