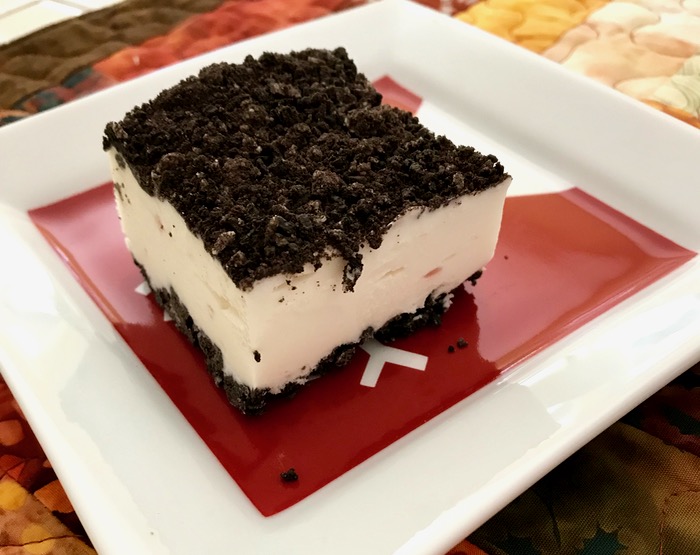 This uses three ingredients.  Now that's a quick dessert.  However, it does need to spend some time in the freezer.
So, please, begin this the night before your event, in order to let this freeze solid.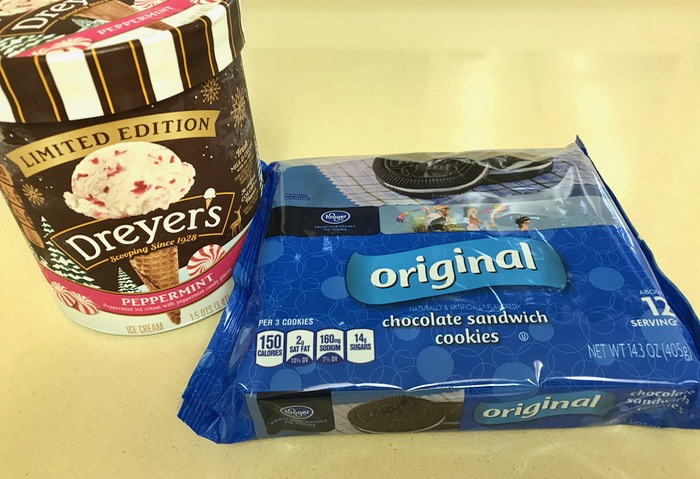 Ingredients
One 14 oz. package chocolate sandwich cookies (Oreo type)
1/2 cube (4 ounces) melted butter
One 1-1/2 quart container of peppermint ice cream
Preparation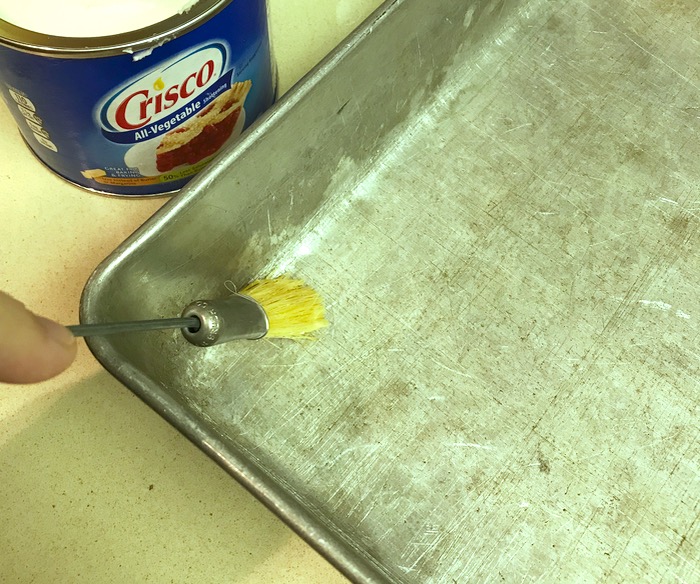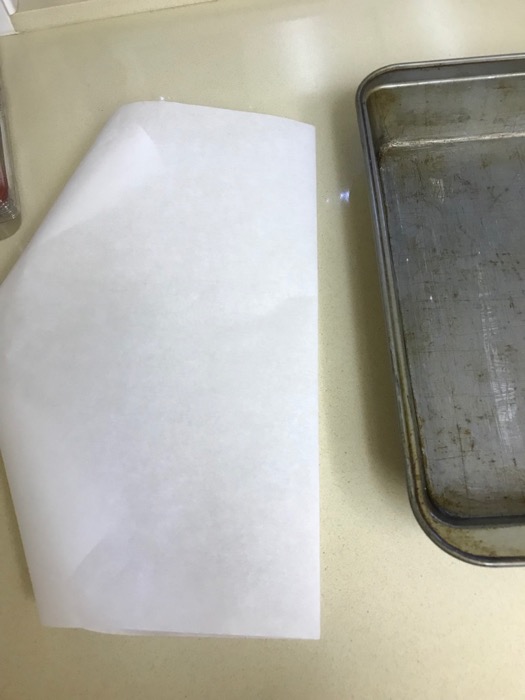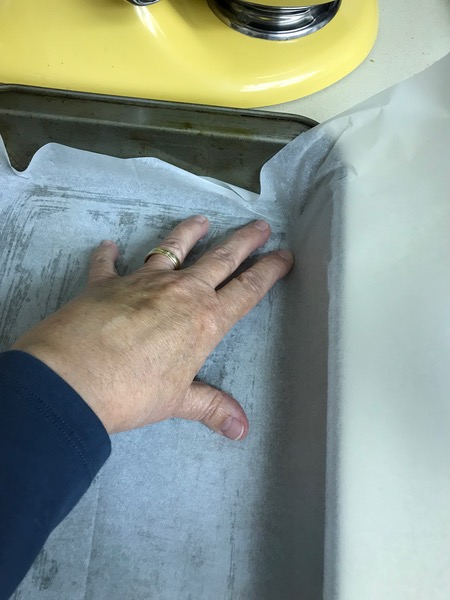 Prepare the pan by lightly greasing the bottom only of a 9 x 13 inch pan.  Fold a length of parchment paper in half, creasing well.  Use that crease to center the parchment paper, then smooth out, letting the paper overhang the long edges by about 2-3."  Set aside.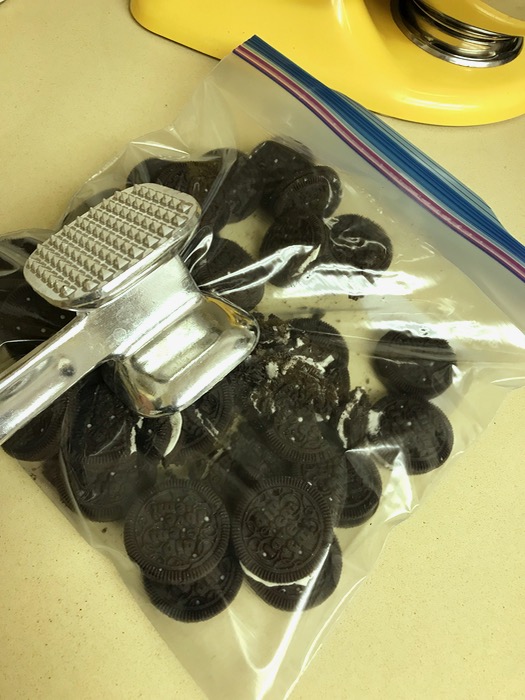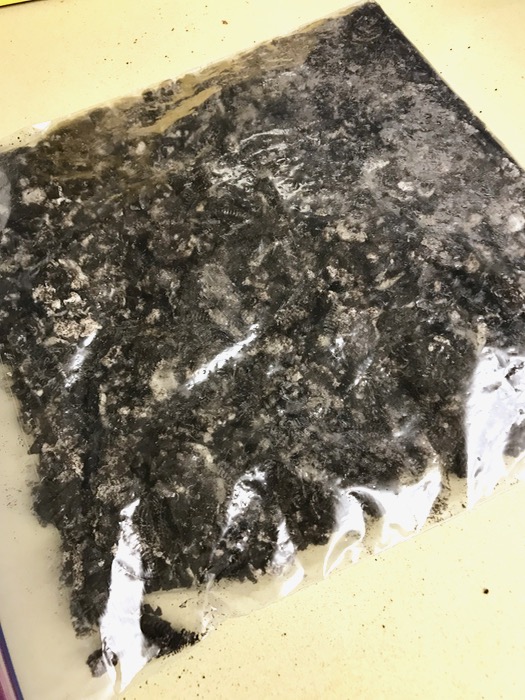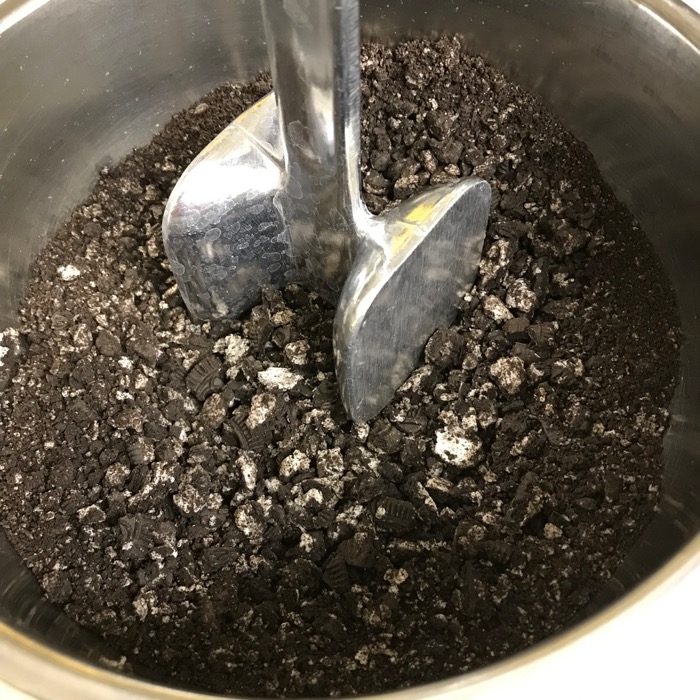 I'm crushing them more!
Put all the cookies into a zipper plastic bag, OR into a bowl OR into your food processor (easiest).  Crush them thoroughly, or if you have a food processor, pulse until the texture of fine gravel, or chunky sand.  The crumbs should be small, with no obvious big chunks of cookie.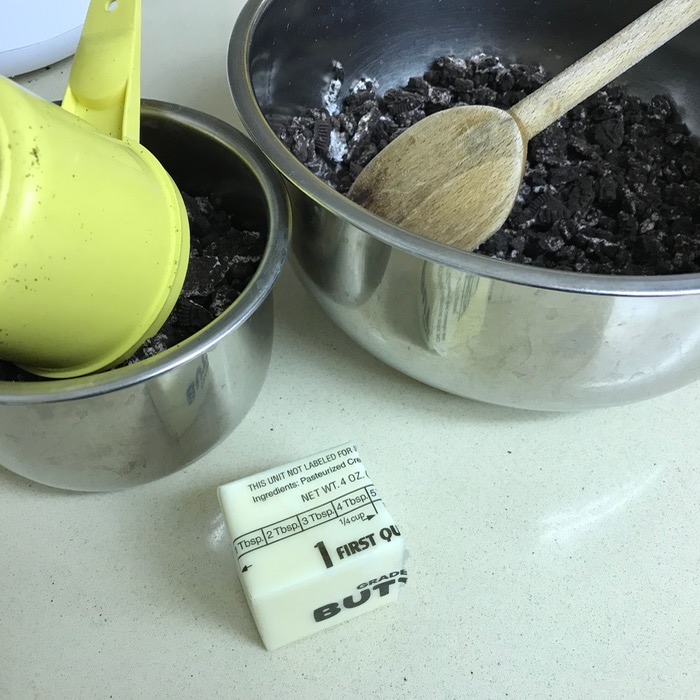 Reserve one cup of the this pulverized mixture for the crumble topping, and if it's not really fine, do some more crushing.  Set aside.
Place the remainder of the crushed cookies into a mixing bowl, and add 1/4 cup melted butter.  (I like the real thing.)  Mix well.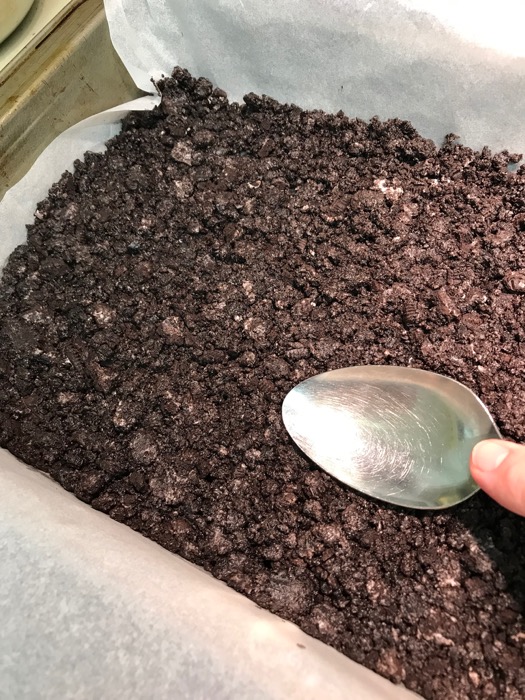 Pour into the prepared pan, and press firmly with the back of a spoon to even out the crushed cookies.  Place in freezer until solid, about 2 hours.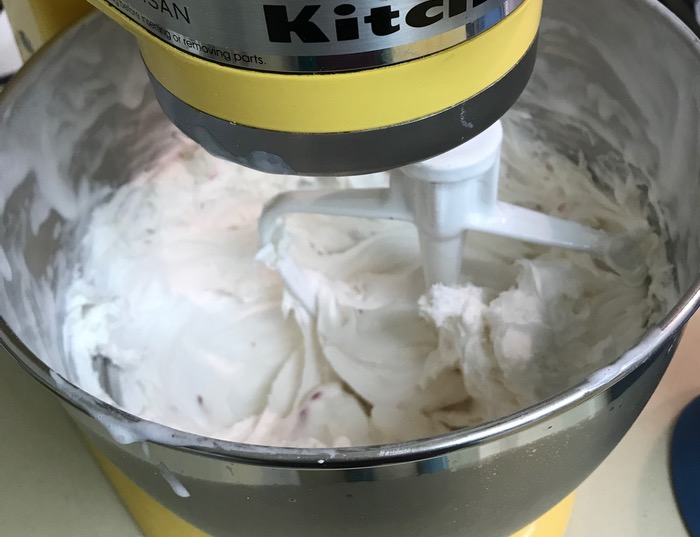 Set out one carton of ice cream on the counter for about 15 minutes, or until the carton yields slightly when squeezed.  Dump (squirt, sort of ) into a mixing bowl fitted with the paddle beater, let sit for about another 10 minutes.  Turn on mixer slowly, then up to medium, while you beat the ice cream into a creamy mixture.  If you don't have a mixer with a paddle attachment, use a bowl and a sturdy spoon.  You don't want the mixture to melt; it should be creamy, not runny.  Work fast if you are doing it by hand.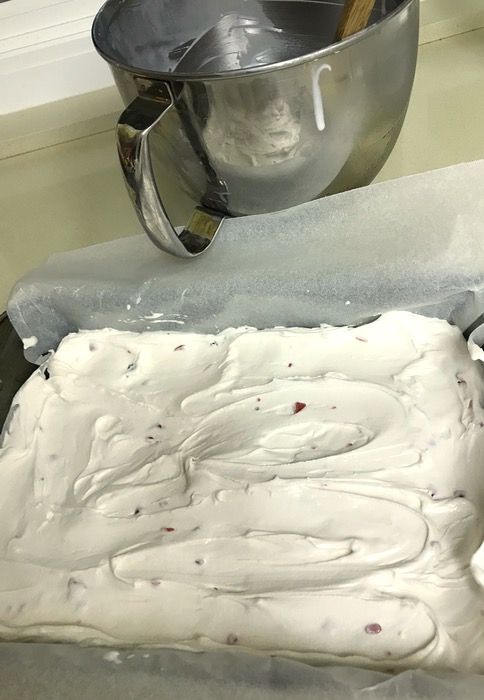 Spoon it out onto the frozen layer of crushed cookie in glops; spread evenly.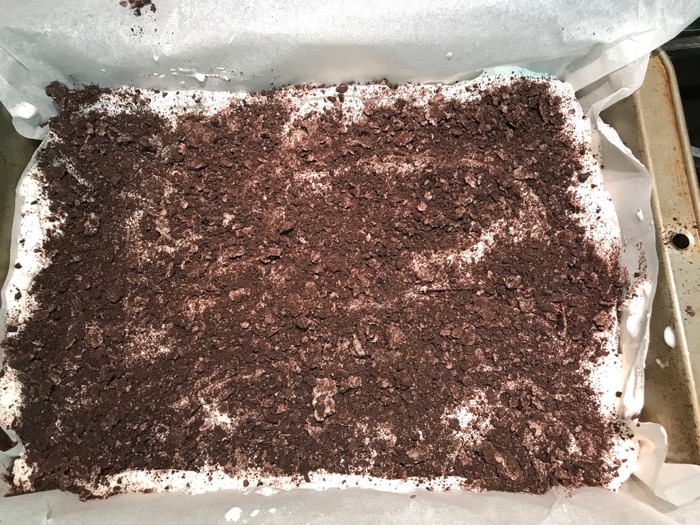 Sprinkle with the reserved cookie crumbs, and refreeze.  It will take at least four to six hours for the ice cream to freeze properly.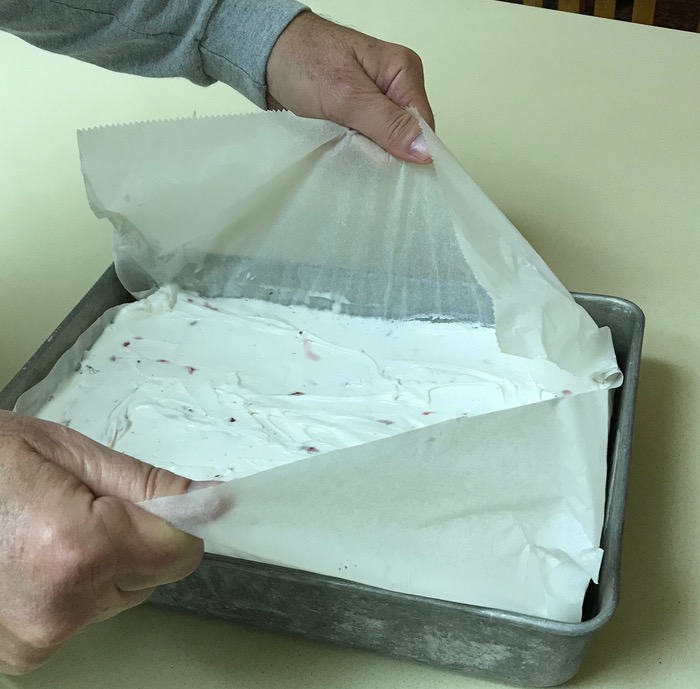 Why the overhanging parchment paper?  When you are ready to serve, lift it out onto a board, cut with a knife, then replace remainder back into the pan. Store dessert in the freezer, either with the lid to your 9 x 13, or with foil.  (This is shown just before it received its crumb topping.)