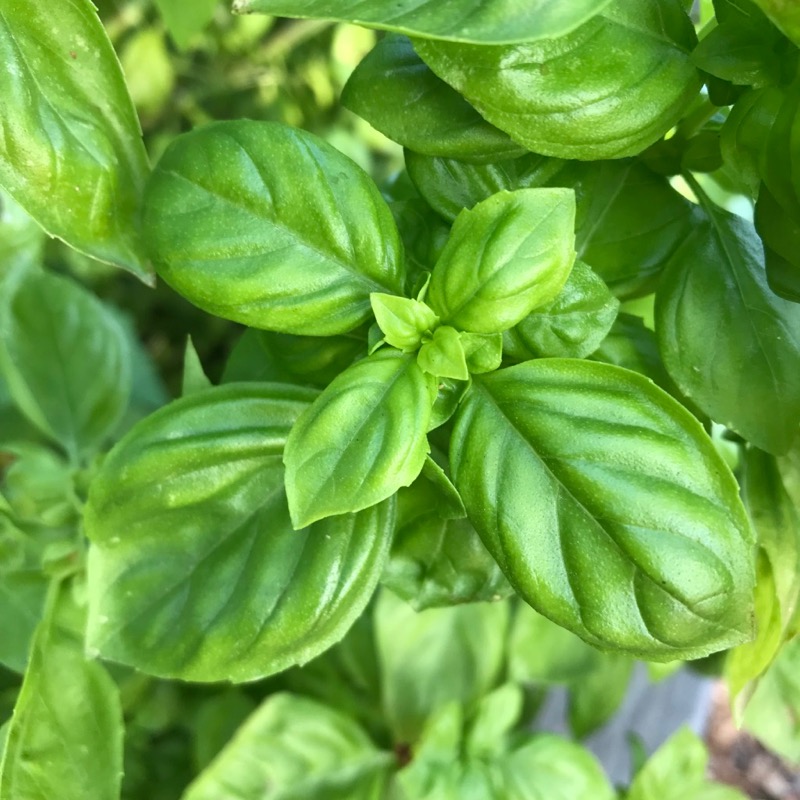 Many years ago, thinking I needed a night out, my sister Christine took me to a quilt shop Open House.  I did. But while the memory of the event has faded, the dish she made — Pasta with Pesto (see notes below) — is still vivid in my mind.  While I haven't made the pasta recipe too much, every year when the basil plants in the garden threaten to take over the entire plot, I snip the branches and make some pesto to put in the freezer.
Choose wrinkly leaves from your plant, as shown in the top photo.  When the plants start to set blooms, the leaves change becoming stiff and pointy, which is why my husband and I are always out in the garden pulling off the flowers.
3-4 cups of basil leaves, washed and laid out to dry on a paper towel (blot excess moisture)
3/4 to 1 cup olive oil
3 Tablespoons toasted pinenuts
3 large cloves of garlic (or if you want to add this later, chop your garlic)
1/2 to 3/4 cup grated Parmesan cheese
Place garlic in a blender, and put in basil leaves on top.  Add pinenuts and cheese.
With blender going, drizzle in the olive oil, until desired consistency.
Place pesto into jars; place in refrigerator for current use.  Freeze for long-term storage; I chip out chunks to put into soups, sauces, or wherever I need that fresh-from-the-garden taste.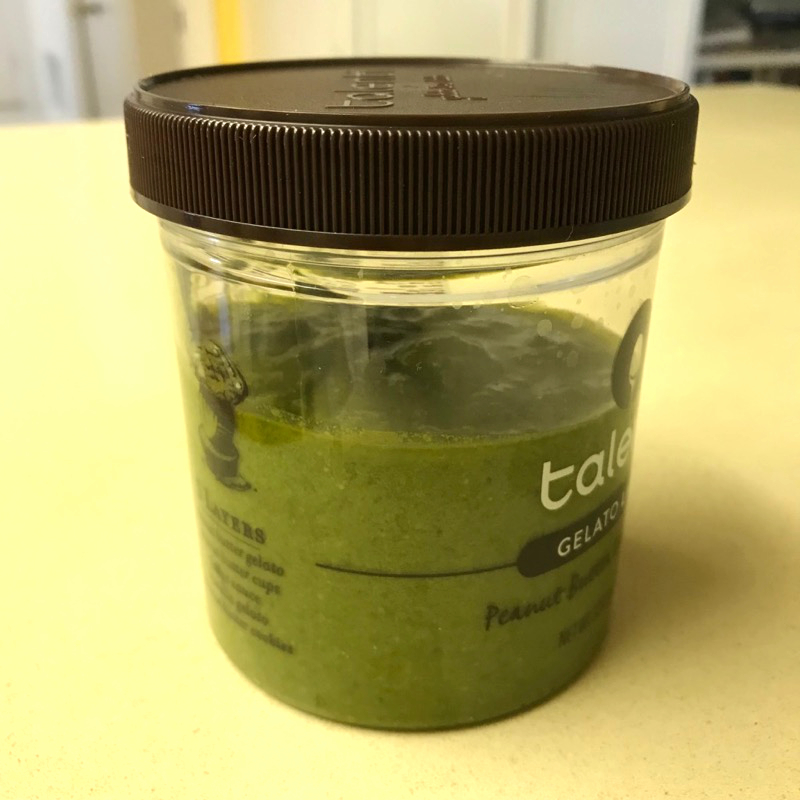 **To make that Pasta with Pesto, mentioned in the beginning, pour the pesto over hot cooked pasta, with a glug of olive oil.
Serve hot or at room temperatures.  Can add slightly sauteed vegetables of your choice (zucchini, carrots, red sweet peppers, etc.) and/or cooked, diced chicken meat.