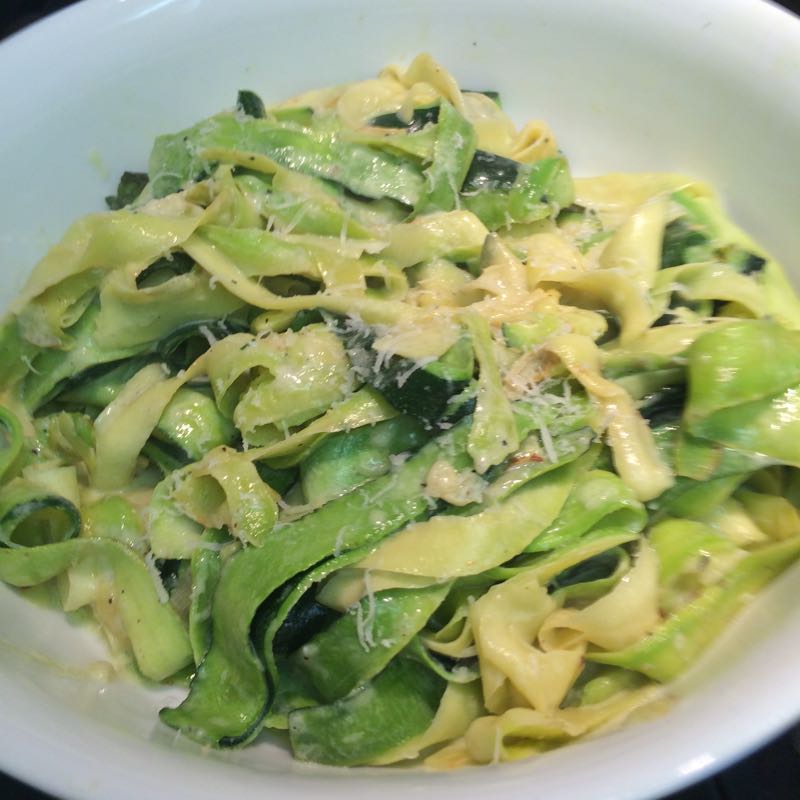 This dish came about because we had too much zucchini in our garden.  Well — instead of too much — a bounteous harvest of zucchini.  I found this recipe on the New York Times website, and followed it pretty much to the letter.
Ingredients


2

pounds zucchini


2

tablespoons extra virgin olive oil
Salt and freshly ground pepper
¼ cup freshly grated Parmesan, for serving (more to taste)


¼

cup (approximately) light cream
Wash several zucchini from the garden; pat dry.  Slice off lengthwise ribbons of zucchini, using a vegetable peeler.  Peel off several ribbons from one side, then turn the zucchini and peel off more ribbons. Continue to turn and peel off ribbons until you get to the seeds at the core of the zucchini. Discard the core. You can also do this on a mandolin, adjusted to a very thin slice.
Heat 1 Tablespoon of the oil in a large non-stick pan, over medium-high heat, and when it is hot, add about half of the zucchini ribbons, salt and pepper.  Toss and cook, keeping the zucchini in motion until it is just soft and barely transluscent, but not browned (about 2-3 minutes).  Set aside, and cook the second batch.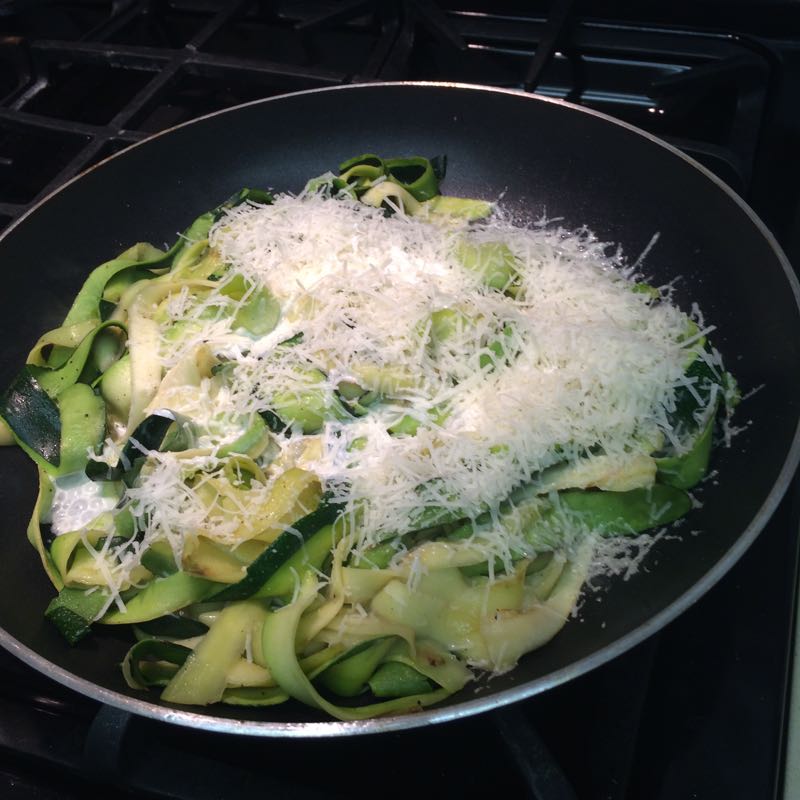 Put both batches back in the pan, and pour over a little bit of cream, then add the grated cheese, again tossing lightly over medium heat.  Adjust salt and add freshly ground pepper to taste, and transfer to a serving dish.We topped ours with a fresh bruschetta-type tomato sauce.