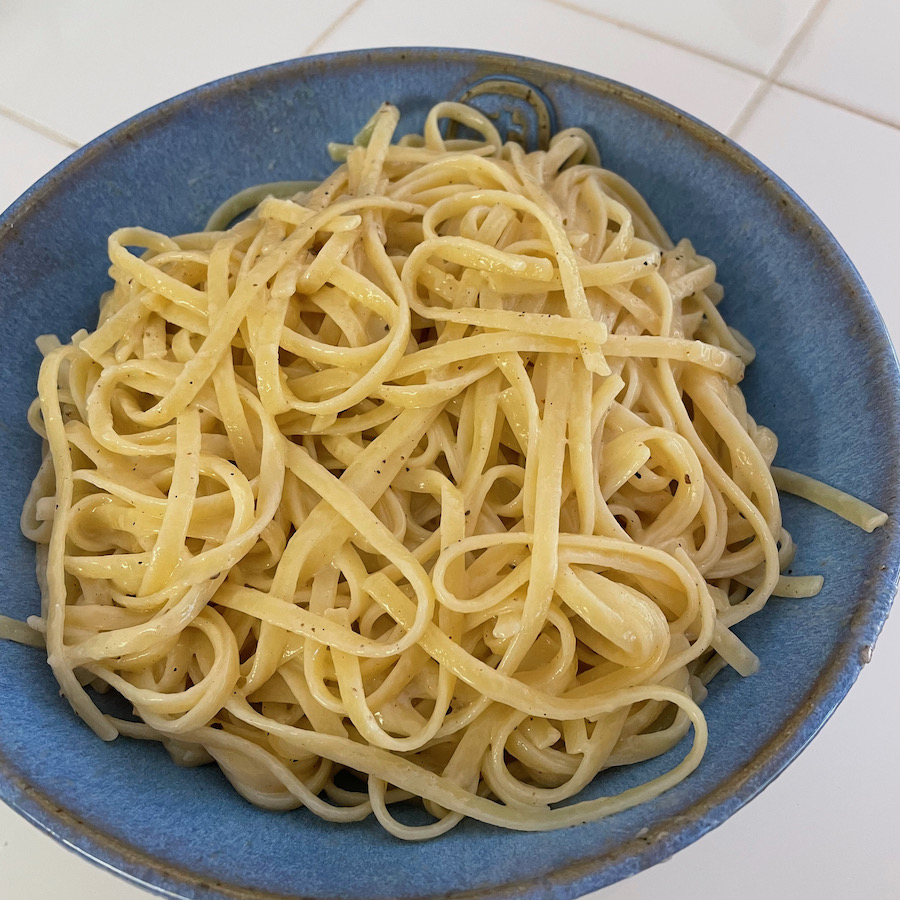 I first had this dish when my husband and I went to Eataly in Los Angeles. The first entreé was way too salty, so even though I never do this, I alerted the wait staff to bring something else (the waiter confided in me that they have a new chef and a lot of food was salty). So I chose this, and loved it.
We saw it in Trader Joe's in the frozen food aisle and that was delicious, too. Then pandemic-supply-side problems hit, and we couldn't get it. So I found three recipes, combined and came up with this. Enjoy!
Cacio e Pepe | 2-4 servings

Ingredients
Kosher salt
8 ounces dry pasta–we used Linguine Fini, from Barilla
3 Tbs. butter
1 teaspoon freshly ground black pepper
3/4- 1 cup of Pecino Romano or other hard cheese
Bring 2 quarts water to boil in a pot; add salt, then bend in your pasta. Cook, stirring occasionally, until it's about two minutes before it's tender. Drain, reserving 1 cup water (I saved about 1 1/2cups).
In the meantime, in a large skillet or cookware, melt 2 Tbls. butter over medium heat. Add pepper and cook, stirring with a rubber spatula until toasted, about 1 minute.
Add 1/2 cup of pasta water to the skillet and bring to a simmer. Add pasta to the skillet and using tongs, swirl the pasta mixture together. Add more pasta water if it looks dry.
Grate the cheese finely, and add to pasta mixture a handful at a time, stirring with a set of tongs so you can lift the pasta to help it incorporate the ingredients. Add about 1/4 cup more pasta water. Cook and swirl it with tongs until cheese melts, sauce coats the pasta and the pasta is al dente. (Again, if it looks dry, add more pasta water, about 2-3 Tablespoons at a time.)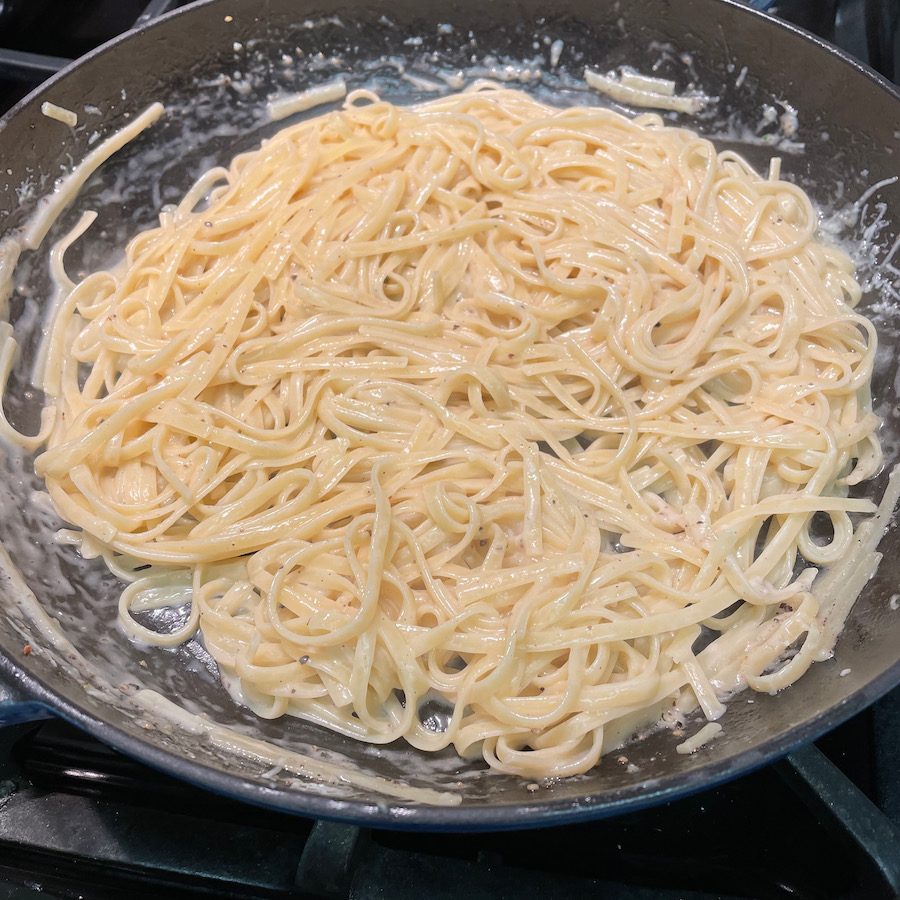 This is the process photo of what it looks like in the pan.