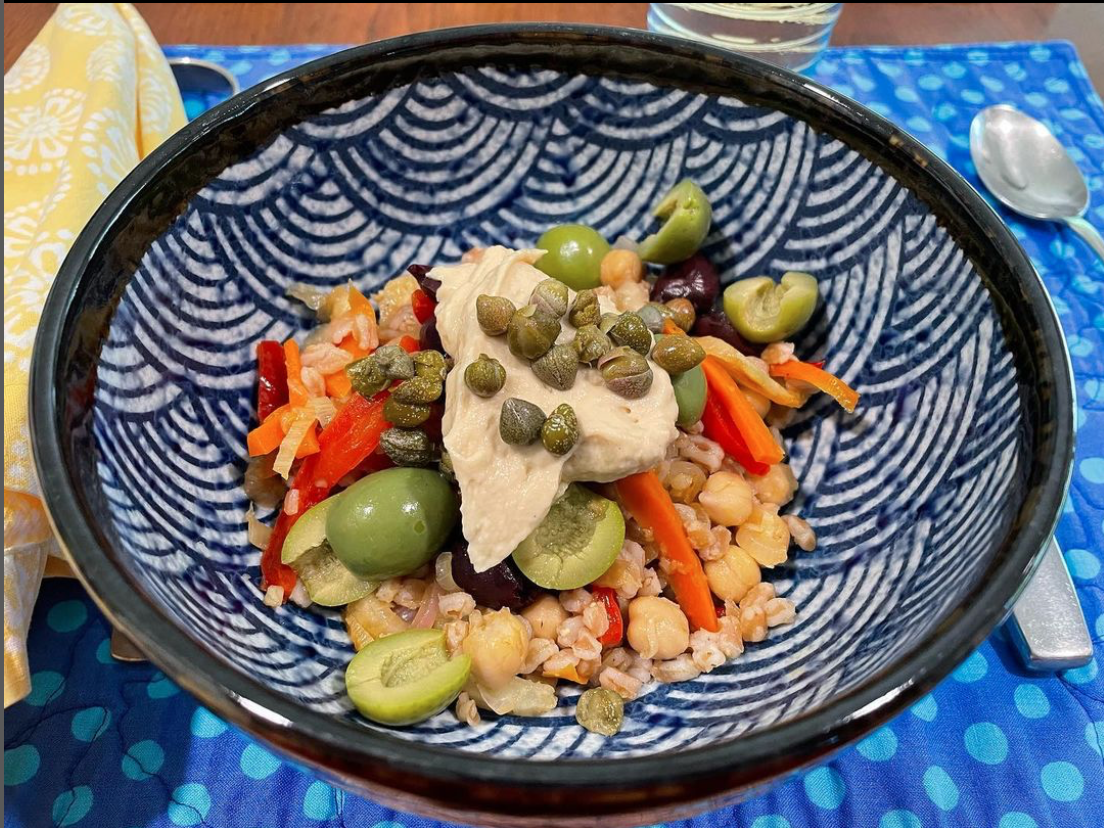 Sauté in 4 Tbls EVOO strips of:
1 red bell pepper
2 fennel bulbs
10 baby shallots
2 grated garlic cloves, added later
2 carrots (thin strips)
Cook 1 cup farro in 2 1/2 cups water, drain.
Pile into large bowl:
1 can chickpeas, drained
Farro Vegetables
Toss/Stir. Season with S&P, red wine vinegar, balsamic vinegar. Serve with pitted olives, sliced in half (Kalamata and Castelvetrano), a dollop of really good hummus, and capers.
Done in 30 mins and soooo good. Inspired by justinesnacks—but I had fennel, carrots and shallots that needed to be used.