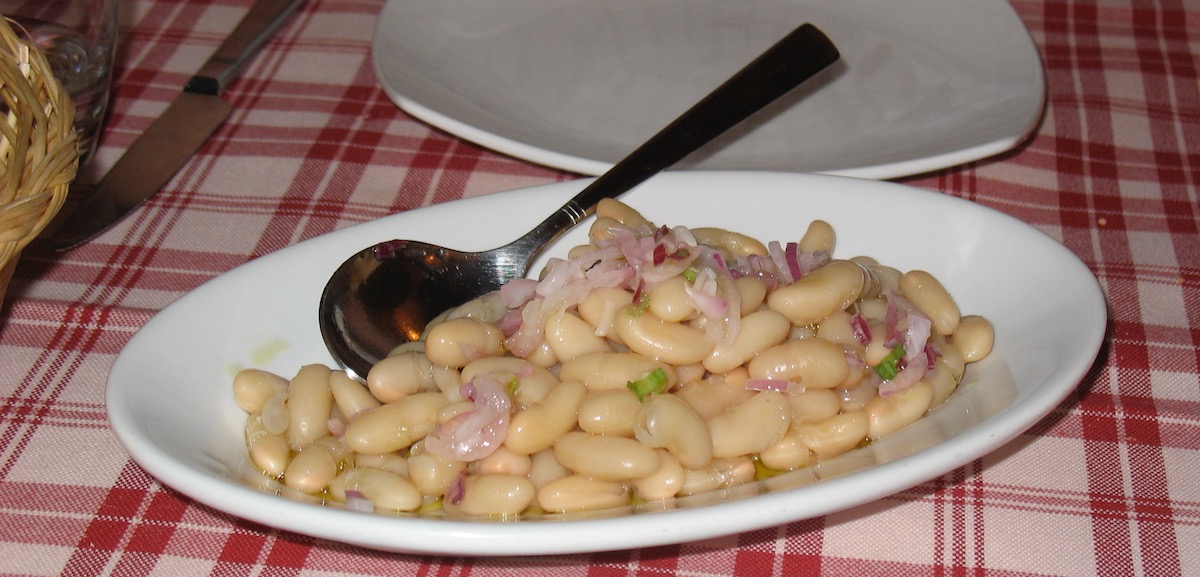 Last week in Italy, for our 20th Anniversary Dinner, we had two appetizers, healthy servings of pica (homemade spaghetti) with meat sauce, and to chase all that, these white beans. Theirs were made from scratch, not canned, with bits of green onion, red onion, Italian Elixir of Life (that would be olive oil), a little salt and that's it.
Cut to today, when it's in the low hundreds, fires raging outside, and I've been grading and those beans sound like a good thing to pull together. But I'm doing it SoCal style.
First mix up a batch of Lemon Vinaigrette, Casually. Then get out your can opener.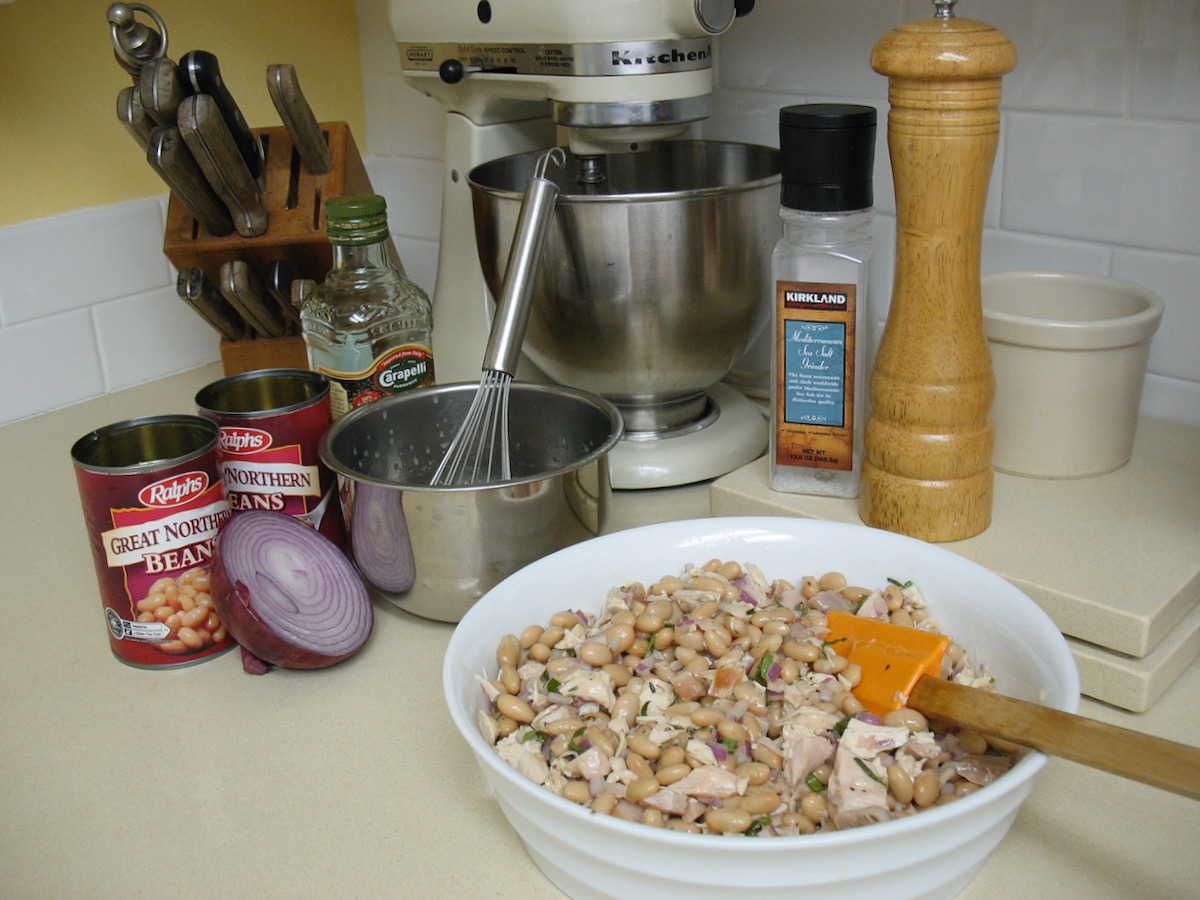 Open two cans of Great Northern White Beans; Ralph's has good kind. Drain, then rinse well, then drain again, then dump into your serving bowl.
Cut three 1/4″ slices off a large red onion; chop into small dice. I guess that's about 1/3 cup. Scrape onto beans.
Go out into your garden and get a couple of springs of basil and a sprig of tarragon (optional), wash then cut the leaves into ribbons, adding to the bean mixture.
Having visited Costco recently, of course you have some deboned rotisserie chicken in bags in your freezer (about 2 cups each) and you actually remembered to thaw one out today. Chop that coarsely, and add to the melange. Pour the Lemon Vinaigrette over everything and gently stir with a spatula. Let sit until you are finished with your grading, or your project or until your spouse comes home, about 1 hour.
Chop some fresh tomatoes (about 1 large, or 3 Romas) into 1/2″ dice, and place into a separate serving dish.
When you were at Costco, you also remembered the Bake-Your-Own-Tortillas so cook some of those up, keeping them warm either in your cheezy styrofoam tortilla container, or a (clean) folded dish towel.
Serve the beans in a shallow bowl, accompanied by the tomatoes and the tortillas. An easy supper on a hot day, but I think this would even be good on a cold day, if you heated everything up.