The Faculty Open House 2010 menu was  little simpler than last year's, but we still tried to have a hot dish, various cold dishes, sweets and snacks.   Our Wow item this year was Make Your Own Paninis, with a variety of toppings.  Here are some photos from that event.  Look above, in the tab marked Find the Recipes, to –um– find the recipes.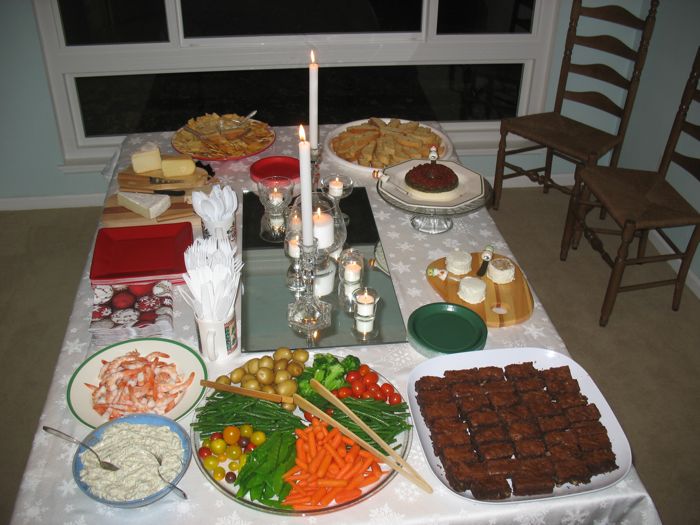 The dining room table had (from lower left, going clockwise):
Shrimp with Dill Dip
Cheeses
Chips and Hummus
Biscotti (large white round platter at upper right)
Pesto Ring (purchased from Costco–see last year for the real thing)
Trio of Goat Cheese
Outrageous Brownies
Blanched Raw Vegetables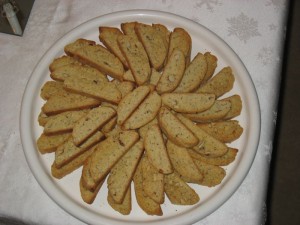 Biscotti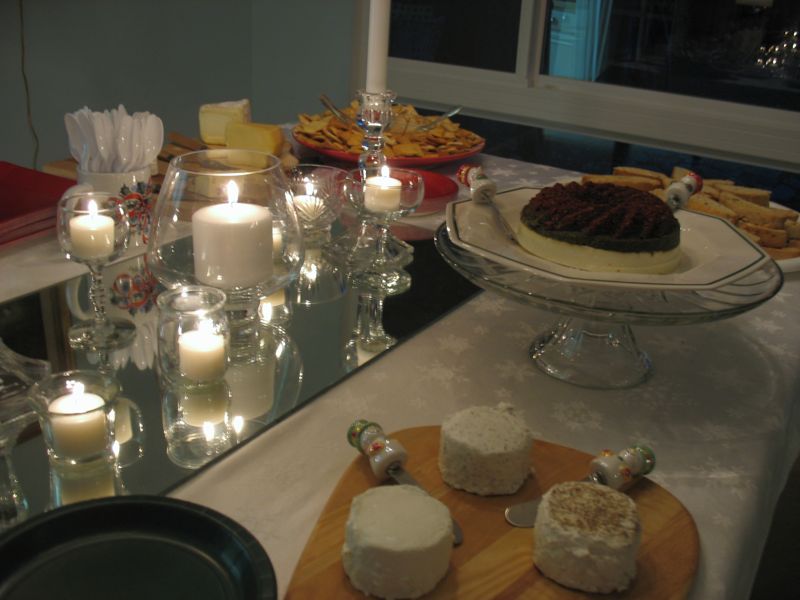 Candlelit version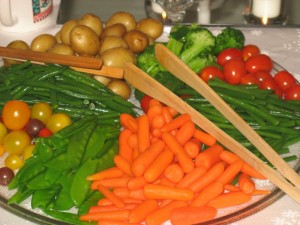 I blanched many of the vegetables:carrots, pea pods, green beans, broccoli, and boiled up some small white rose potatoes. I then added heirloom and regular grape tomatoes to give variety and color to the platter.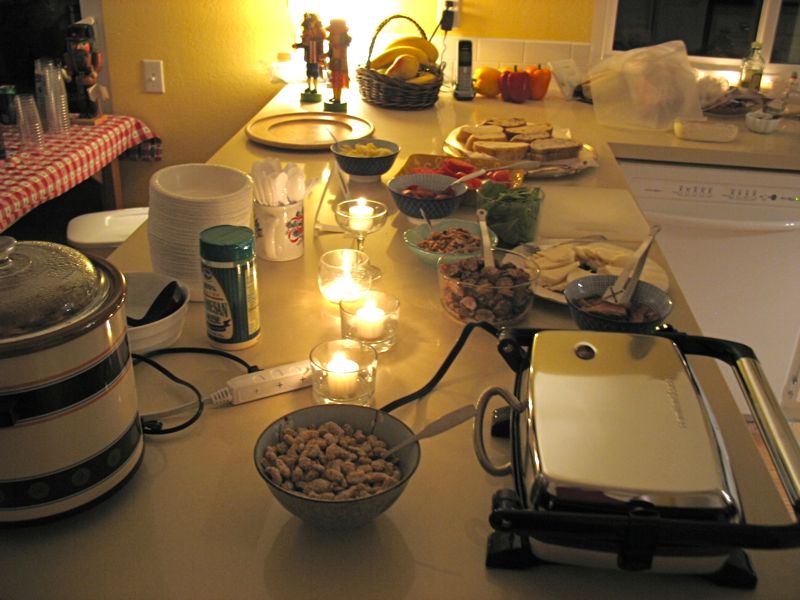 The Tortellini Soup pot is on the left, and the Make Your Own Panini grill and fixings are on the right.  In the background you can see the checkered tablecloth where we had our sodas all line up for people to try.  Yes, we are an alcohol-free party.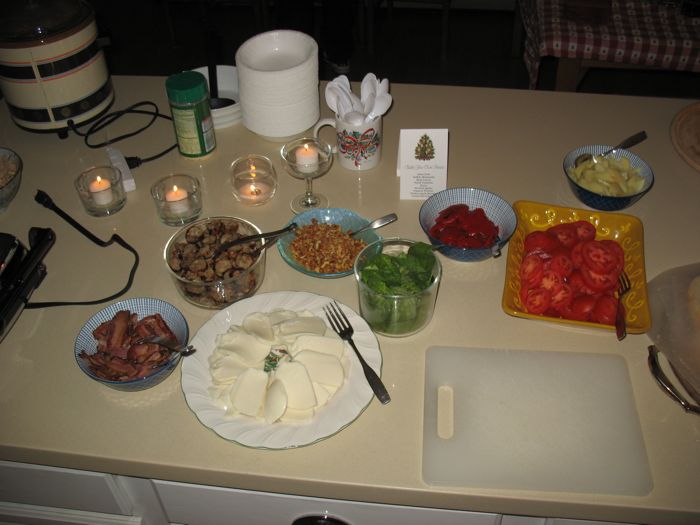 I'd prepared (boiled, then grilled) some chicken-apple sausage, then cut it up into "nickel-slices."  We also had some crisp bacon (from Trader Joe's–the best!), buffalo mozzarella, sugared walnuts, fresh basil leaves, sliced tomatoes, grilled red peppers, and lightly sauteed apples.  On the left we'd brushed olive oil on one side of a pair of slices of La Brea breads (Costco), placing the oiled sides in.  The idea was to build your own, then grill it.
Desserts (Barefoot Contessa's Outrageous Brownies and Biscotti) were in the other room.  I learned that if you cut the brownies smaller, they go faster (last year they were big chunks and no one took any–this year I cut them smaller and a lot were gone by the end of the evening).
It was lovely evening of people enjoying each other's company.