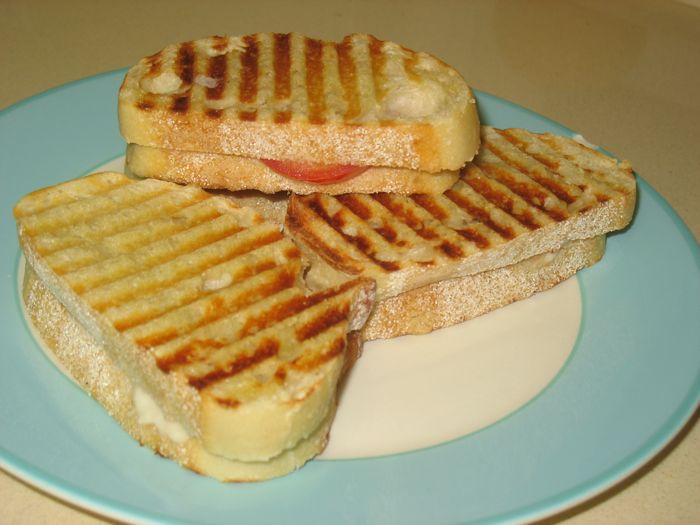 This year for Christmas we gave all our children panini grills.  Why?  Because we like ours so much.  It wasn't expensive–in the $35 range–and it seems to work fine.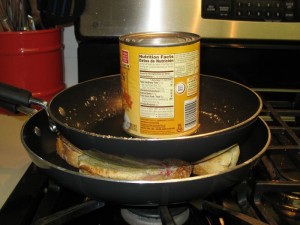 But before we had one, I used two pans and big can of food.  Improvise!

Basics are: buy good bread, creamy-melty cheese (buffalo mozzarella or baby swiss).  Brush one side with real olive oil, load it up, place another oiled piece of bread on top (oil sides out to the grill), then grill, pressing down with the handle to compress the sandwich. We keep a spatula nearby to make sure the oiled bread doesn't come shooting out the front of the hot grill.
First Favorite Combination: Cheese, Fresh Basil Leaves, Roma Tomato.  This tastes just like summer.  Really.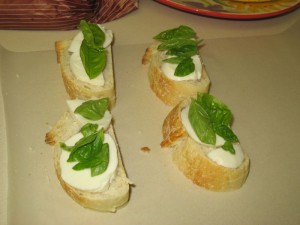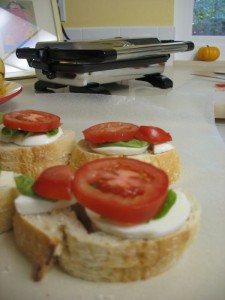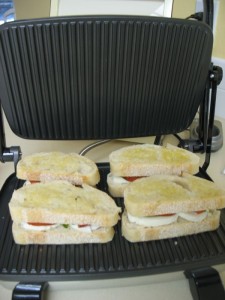 Before Grilling–all lined up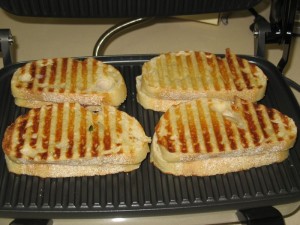 After grilling
Next Favorite Combination: Cheese, Sauteed Apples, Cranberries, Prosciutto and Sugared Walnuts. I subscribe to a menu from Olive & Gourmando, an eatery in Montreal, Canada which serves lots of panini.  This was one of their combinations.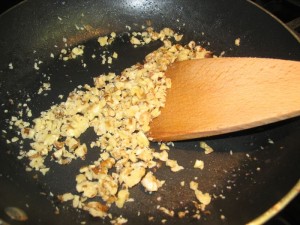 Chop some walnuts, toss into a pan over medium-low heat with some brown sugar, and stir until the sugar is cooked onto the walnuts.  Set aside.  (Or buy some sugared walnuts from Trader Joe's.)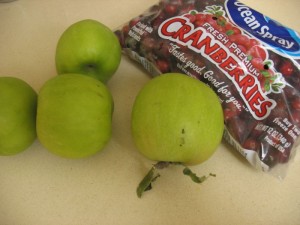 If you are lucky enough to know someone with an apple tree in their yard, beg for some of their late-harvest Granny Smith apples. Cut them up into thin slices, saute lightly in about 1 Tablespoon of real butter and some sliced cranberries.  Add a dash of cinnamon.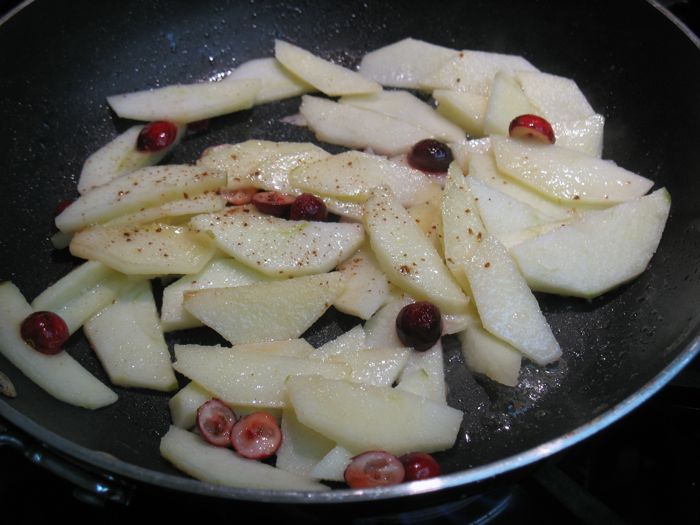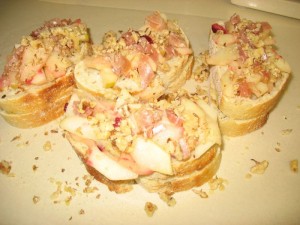 Bread loaded with apples, prosciutto, walnuts and cheese.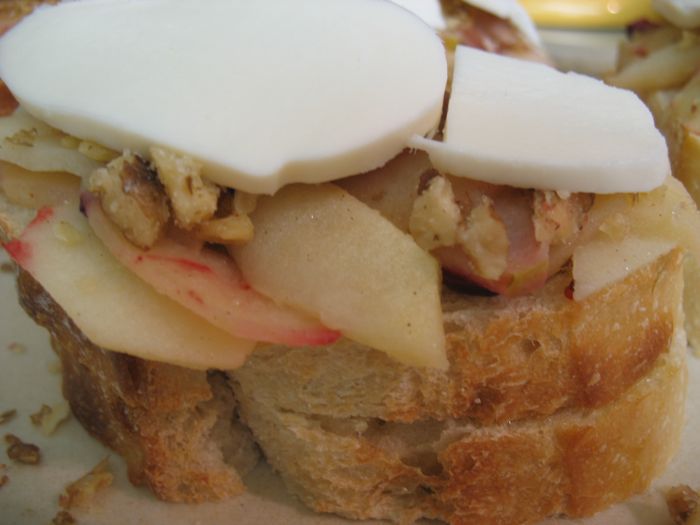 Don't you love how the apples are pinky on the edges from the cranberries?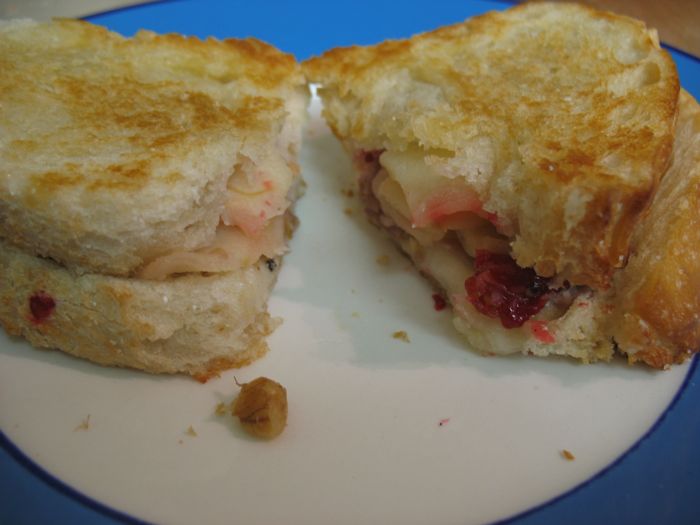 Yum!