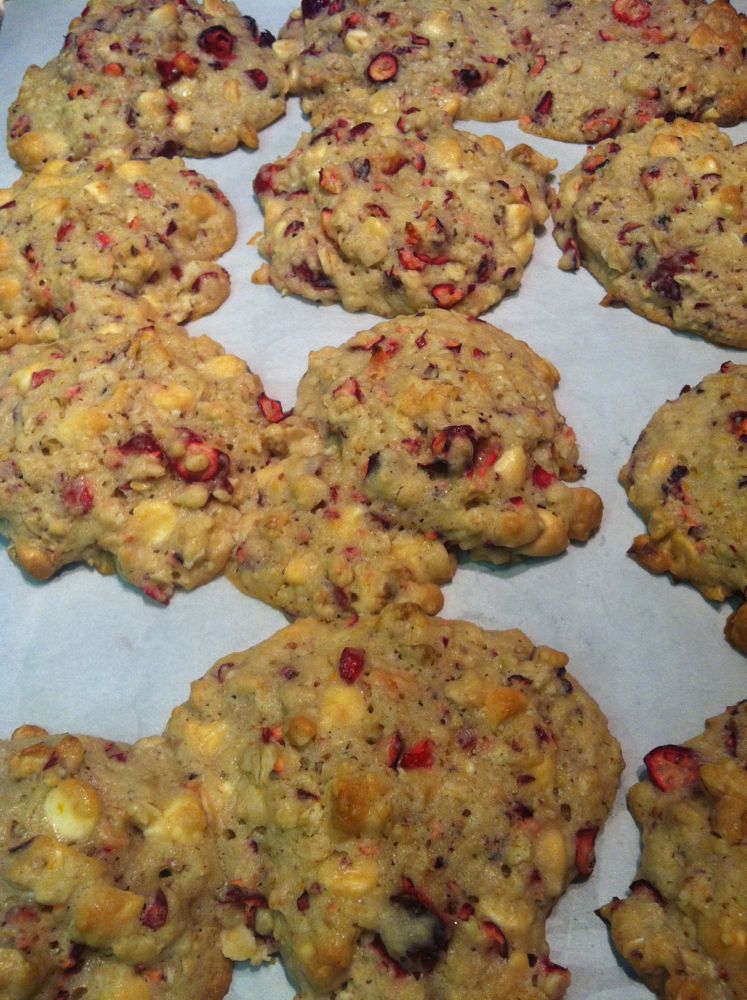 I found this on the web, and decided to try it out for my monthly treat for the ladies at church.  That's usually never a good idea, but it turned out fine.  I do think, though, that these could benefit from a little something or other to make them pop: maybe a touch of cinnamon?  nutmeg?  If you figure it out, leave a comment and let me know.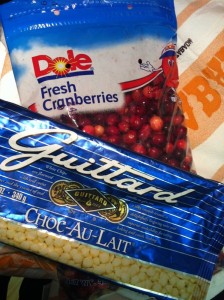 I had just purchased a huge bag of fresh cranberries and wanted to bake something using them.  I found scads of recipes on the web using dried cranberries, but few with fresh cranberries.  I adapted one to make these cookies.
I think these bake up best when the dough is cold, so if you are going to have everything at room temperature, please leave time to chill the dough before baking.
1 cup cold butter, or barely softened
1 1/2 cups granulated sugar
2 large eggs
1 teaspoon vanilla extract
rind of one orange, grated (about 1 Tablespoon)
1 1/2 cups old-fashioned oatmeal
1/2 cup whole wheat flour
1 1/2 cups white flour
1 teaspoon baking powder
1/2 teaspoon salt
1/4 teaspoon baking soda
1 cup coarsely chopped walnuts
1 bag (12 oz) white (or vanilla) chocolate chips
1 1/2 cups fresh cranberries, washed & picked over, then coarsely chopped
Preheat oven to 375 degree F.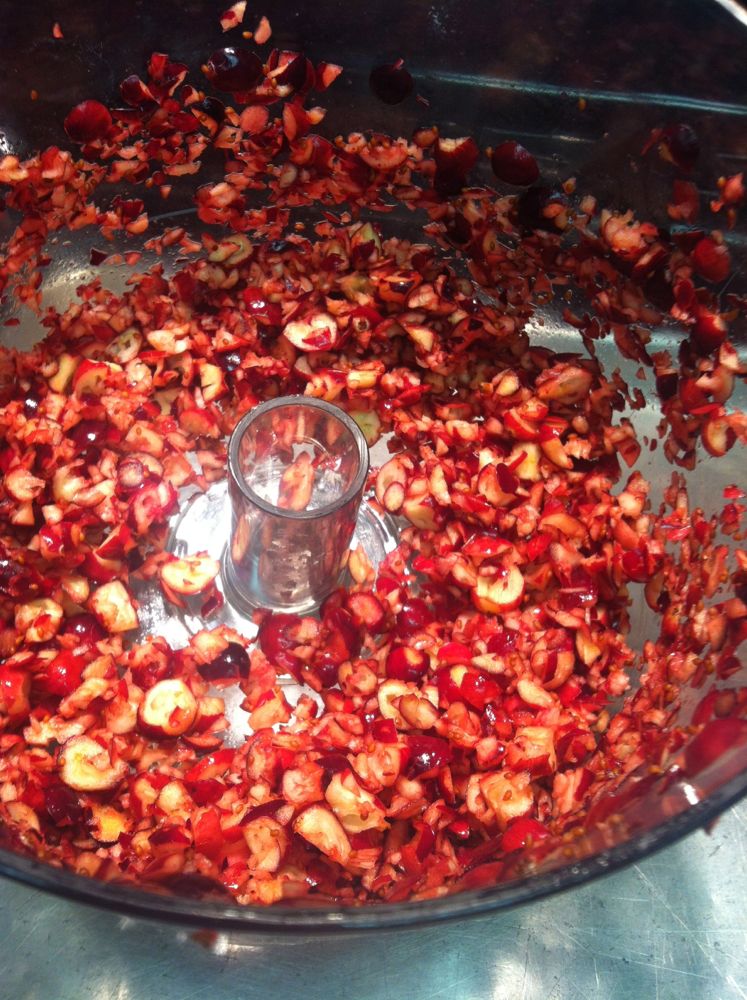 Measure out cranberries, then place in a wire mesh strainer and rinse, picking out the wrinkled or barely ripe berries.  Place in a food processor and pulse one or two times, or until coarsely chopped.  If you don't have a food processor, it can be done by using a heavy knife, but it is tricky.  Be of good courage.
In a mixing bowl, cream butter and sugar until it is light, about 5 minutes.  Add eggs, one at a time, beating well after each addition.  Add in vanilla extract and orange rind.  Mix well, then add in oatmeal.  In a separate bowl, stir together the flours, baking powder, salt and baking soda.  Add to the butter mixture until blended, but don't overbeat.  Add chopped fresh cranberries, walnuts, and white chocolate chips, stirring well to incorporate throughout.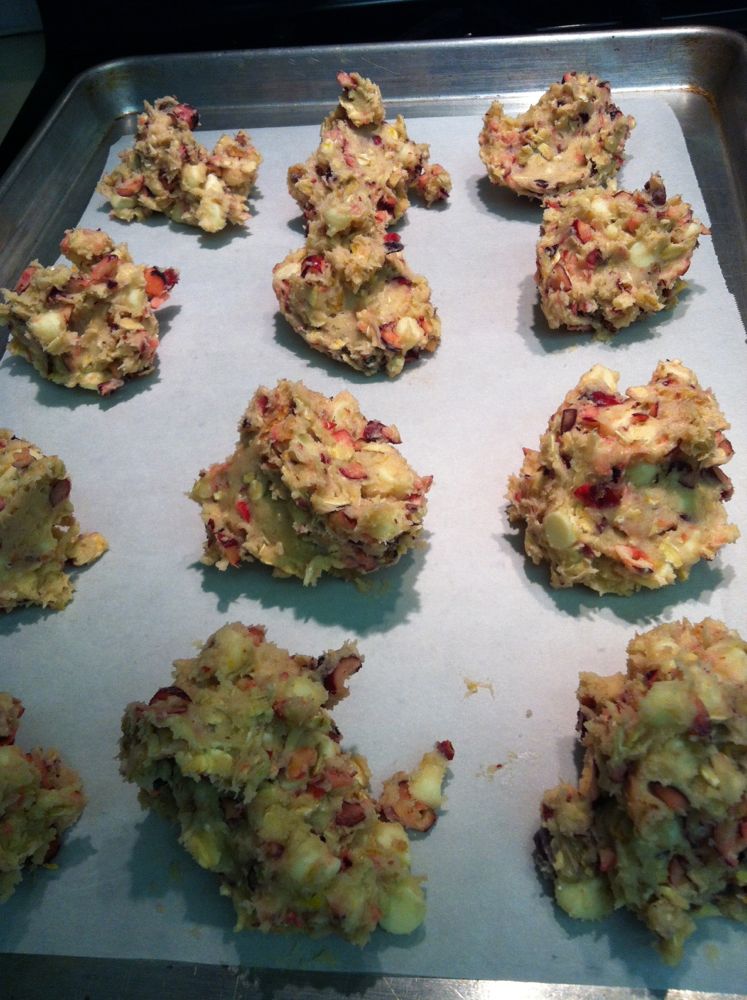 Drop by large tablespoonfuls onto parchment-covered cookie sheet about 2 inches apart; cookies will be about the size of a small plum.  (I put the cookie sheet in the refrigerator at this point to chill before baking, but if you chilled the dough after mixing, you should be fine.)
Bake for 19 minutes, or until edges are lightly brown.  Let set 1 minute outside of the oven, then drag the parchment sheet with cookies on it, onto a rack to let them cool.  Yield: about 24 large (3″) cookies.
Cook's Note:  Parchment paper can be purchased at any grocery store. I noticed that Costco carried it last time I was there.  One recipe said you could just grease the pan, but be vigilant during baking so the cookies don't burn.