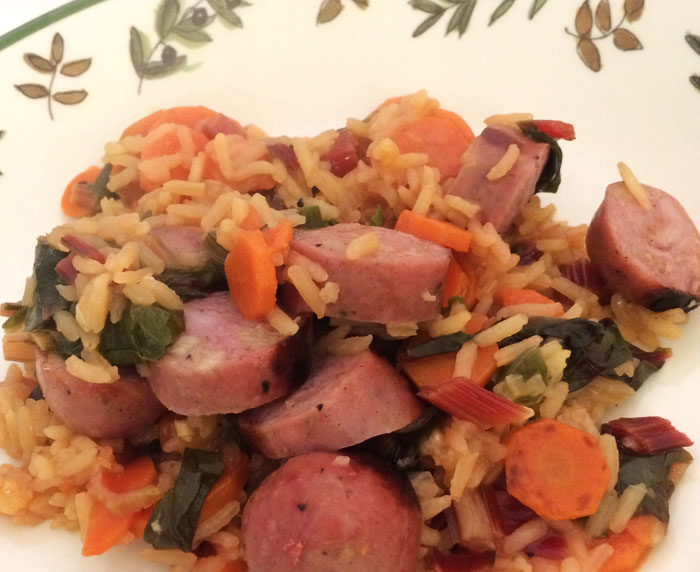 When you have lots of chard in your garden, or it's on sale at the green grocer's, it's time to make this dish.  If you don't add the brats and use water instead of the broth, it's vegetarian, but we like to use Apple-Chicken sausage (we buy it at Costco) and add it to this dish.  The original recipe came from Mark Bittman, but I've made some modifications.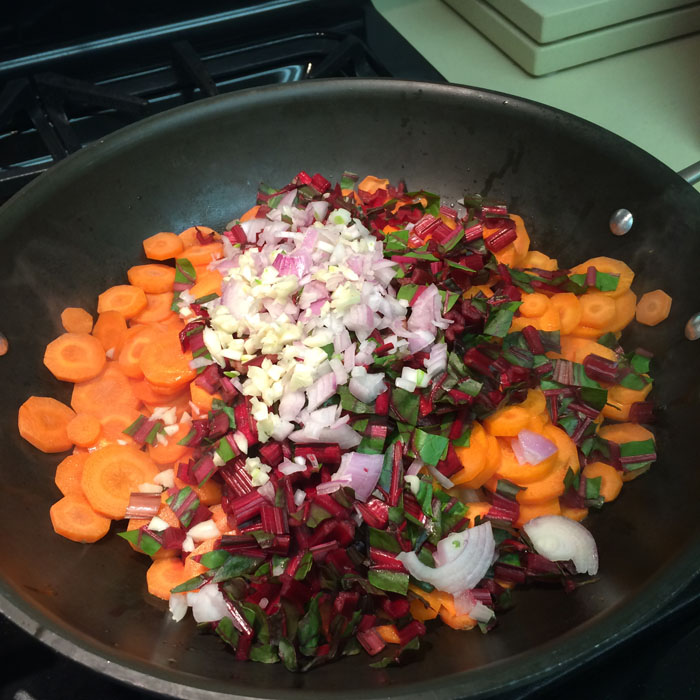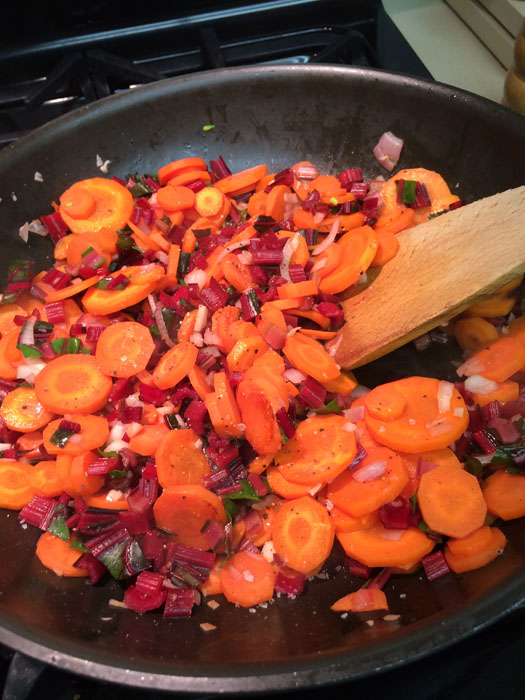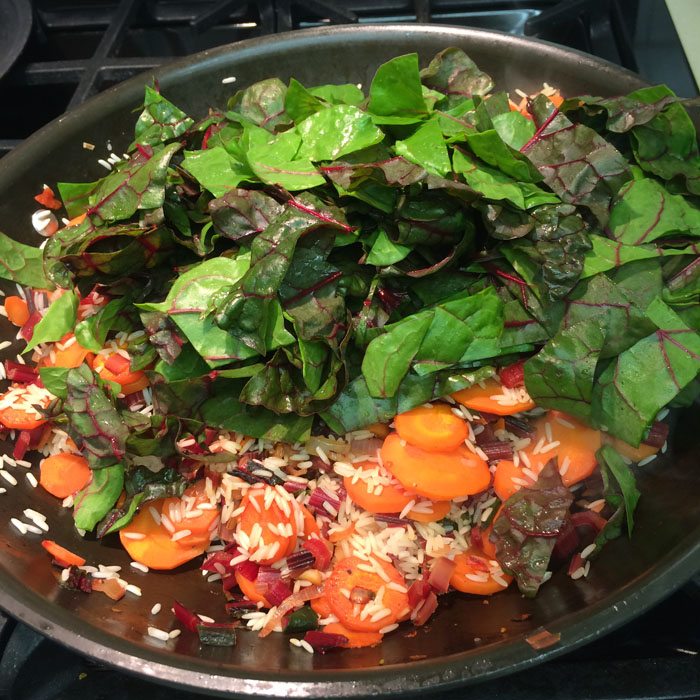 Ingredients
1 pound (or one large handful) chard, washed and trimmed
1/3 cup extra virgin olive oil
5-6 carrots, peeled, and either sliced, or roughly chopped
1 shallot, peeled and minced
2 cloves garlic, chopped
salt and pepper (this needs more than you think)
2/3 cup jasmine rice
2 cups chicken broth
Aidell's Apple and Chicken Sausage, 5 links
juice of one lemon
Directions
Cut the stems out of the chard leaves. Line up the stems (they look like pink celery) and slice them across the bunch, then cut the leaves into wide ribbons. Keep separate.
Put all but a tablespoon of the oil in a large skillet over medium heat. When hot, add the garlic, shallot, carrots and chopped chard stems, sprinkle with salt and pepper, and cook about 15 minutes, stirring occasionally.
When chard/carrots are tender, add chard leaves, more salt and pepper, the rice, and chicken broth. Cover and simmer for about 20-30 minutes, or until water is absorbed (you may have to lower the heat). Add water if needed, until rice is cooked. The mixture will be moist, but not too soupy.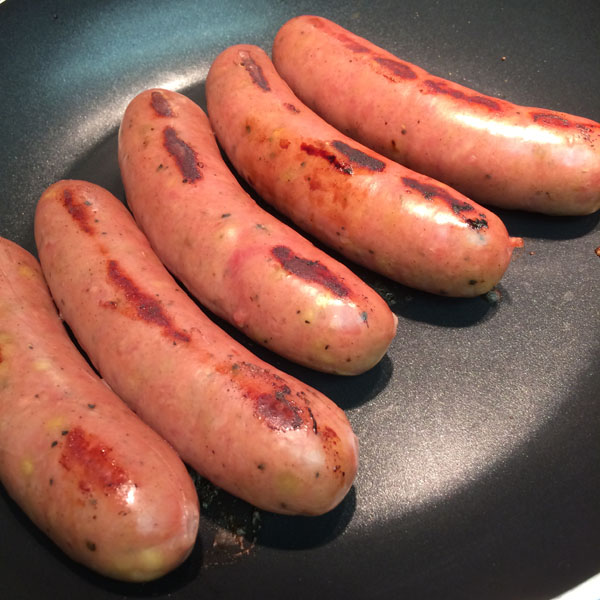 While those cook, place the sausage links into a non-stick pan, and over a low heat, cook until they are plump and slightly brown in places on the outside.
To finish the dish, add the juice of one lemon and a circle of olive oil, and if necessary, some more salt and pepper.  Slice the sausage/brats and pile on top of the rice/chard mixture.