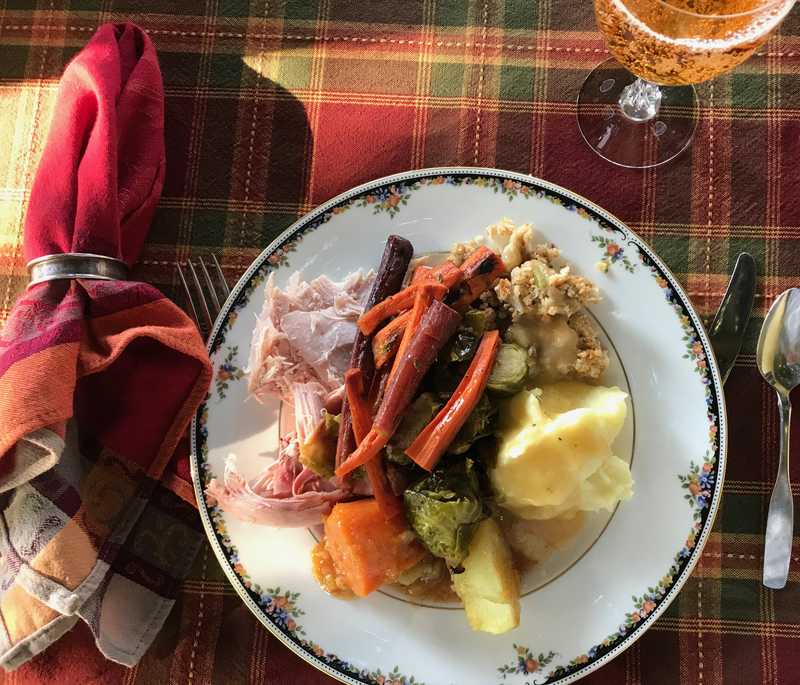 This is originally a recipe from Ina Garten, but as I didn't have any "syrupy balsamic vinegar" that she calls for in the recipe, I made some modifications.
Ingredients
   1 ½ pounds rainbow carrots, scrubbed (about 8 large or 15 medium carrots)
   3 tablespoons good-quality olive oil
    1 ½ teaspoons fresh thyme leaves
   Kosher salt and freshly ground black pepper
  ½ orange, zested and juiced
  1 tablespoon high quality balsamic vinegar (if you have the aged syrupy kind, all the better)
   Fleur de sel or sea salt
Preparation
   Position an oven rack 4 inches away from the broiler and heat the broiler.
   Cut the carrots crosswise into 4-inch lengths. Cut the larger pieces lengthwise in half or quarters so the sticks are roughly 1/2-inch wide. Place in a bowl, and toss with the olive oil, thyme leaves, 1-1/2 teaspoons kosher salt.
   Place the carrots on a sheet pan and grind 1/2 teaspoon pepper over everything. Spread the carrots out in an even layer.
   Broil the carrots for about 10 minutes, tossing every few minutes, until they are tender and randomly charred. Top the carrots with the orange zest, orange juice and vinegar, return to broiler so juice/vinegar mixture thickens up a bit and coats the carrots. Sprinkle with some fleur de sel, if you have it, or kosher salt/grind some salt, if you don't.
Taste for seasonings, then serve warm or at room temperature.