Recently my sister came to visit and while I was more than happy to go out for dinner every night (my husband was gone and I like doing that), there came a time when we were both ready to stay in.  What to cook?  I'd just been reading Dorie Greenspan's blog, where she gave the recipe for her Beggar's Linguini, from her new book Around My French Table.  I'm really enjoying this cookbook–a good investment.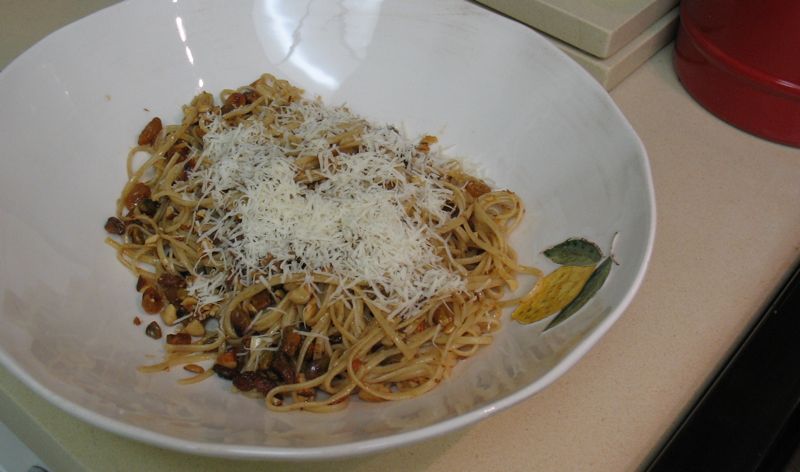 This sounded great to both of us, and I already had most of the ingredients.  Basically it's a sauce made from browned butter, golden raisins, pistachios and chopped almonds, tossed with some parmesan and some grated orange rind.  It has a rich, yet not overly heavy, taste.  I made it again the next week for Dave and we were both angling to have the leftovers for lunch the next day.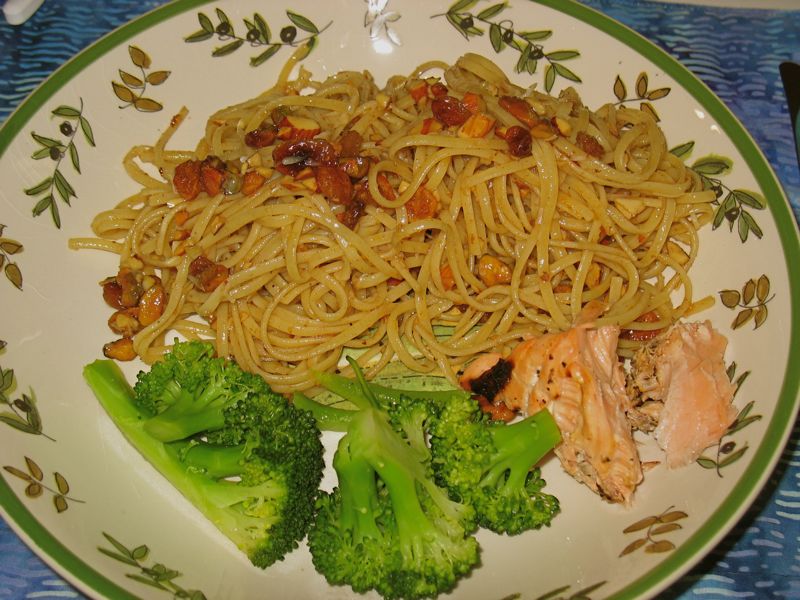 Cynthia and I served it with fresh broccoli, lightly marinated salmon, grilled on the barbeque.  Since Ms. Greenspan has already printed the recipe on her blog, I don't feel the need to reproduce it here. Click on the link to get the story of how she found this, and the recipe.  However, even though she says it doesn't reheat well–I liked it fine the next day for lunch.